Hayden Panettiere: Can She Transcend TV And Become A Movie Star?

In her upcoming film
I Love You, Beth Cooper
(July 10)
Hayden Panettiere
plays the popular girl in school who fulfills a nerd's dream fantasy by going on a date with him. This film may be the beginning of a successful movie career for Panettiere, who is widely known for her television role on NBC's
Heroes
. Panettiere has appeared on the big screen before, but that was when we knew little about her. Now with her newfound fame, can she capitalize on her television success and become a movie star?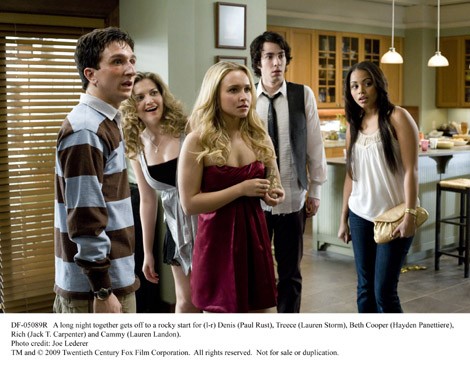 Image © Twentieth Century Fox Film Corporation. All Rights Reserved.
Hayden certainly has the acting experience to become one of Hollywood's brightest movie stars. Whether it's appearing on TV or film, neither is a problem for Hayden. She's been acting since she was in diapers. She appeared in Playskool commercials before she was even 1 years old.
When all the kids her age were in elementary school, Hayden was starring in soap operas like
One Life To Live
and
Guiding Light
. In her teens, she made appearances on TV series like
Ally McBeal
,
Malcolm In The Middle
, and
Law & Order: SVU
. Later, she had a voice over role in the film
A Bug's Life
and a leading role in
Bring It On: All or Nothing
in 2005.
It wasn't until Hayden received a role on "Heroes" as Claire Bennet, the blonde cheerleader with healing powers, that her career began to skyrocket. Her success on "Heroes" led to appearances in commercials and music videos. And her rise to popularity have attracted paparazzi, who follow her around and question her about her personal life, most recently her relationship to "Heroes" co-star
Milo Ventimiglia
.
She has also gained attention for her activist work to stop the hunt of dolphins and whales. Hayden has managed her newfound fame well and has stayed away from any scandals or controversies that many young Hollywood stars encounter. She chooses instead to focus on her craft. Panettiere's commitment and dedication to her acting may translate to a successful movie career.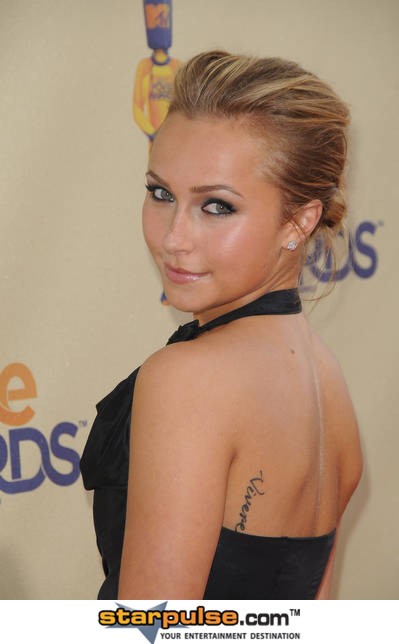 Image © Bob Charlotte / PR Photos
Recently we've seen female actresses like
Jessica Alba
and
Jessica Biel
make a smooth transition from TV to the big screen. Hayden Panettiere seems to be on the same path. Panettiere already has the popularity and TV success to make an impact on the big screen. And she has a loyal following that will obviously follow her to the theaters. But we shall soon find out if she can rise above her television success and achieve similar success on film.
Story by
Maccorley Mathieu
Starpulse contributing writer
Click the pics for gallery & larger images