Has Johnny Depp Lost His Box Office Appeal?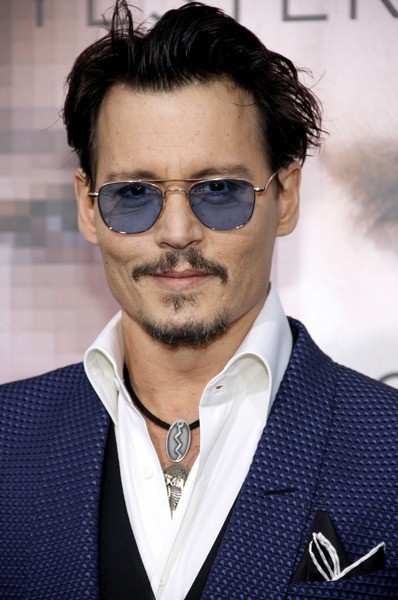 Despite the fact that Johnny Depp is arguably one of the most popular movie stars in the world, his fame rests on the monetary draw of his movies prior to 2010.
Depp for many years held the enviable position of being the type of actor who could draw moviegoers to his latest project just by name alone. Now, with "Transcendence" his fourth flop in a row, will big budget studios still continue to use him as a major player, or will this once mega-star be backburnered to supporting roles?
The actor's latest big-budget sci-fi epic "Transcendence" opened to a dismal $11.5 million from 3,455 locations. Compared to other opening weekends, his newest release came ranked lower than "The Tourist," a dismal outing that co-starred another actress whose numbers have significantly dropped, Angelina Jolie. "Tourist" debuted to $16.5 million in 2010.
Hollywood number crunchers have predicted "Transcendence" will fade into obscurity with its vague tech-drama, sci-fi meandering romance - all of which would have been even more intolerable save for the fact that Depp, Morgan Freeman, Paul Bettany and Rebecca Hall appeared in the film as lead actors.
It seems that when Depp refrains from his offbeat/kooky characters and tries to play it straight as a leading man, his performance loses something in translation. As an audience, we keep waiting for the other shoe to drop when he plays a vanilla role. One of the biggest swipes at the film came from industry bible Variety, which stated the film was "overplotted" and "dramatically undernourished."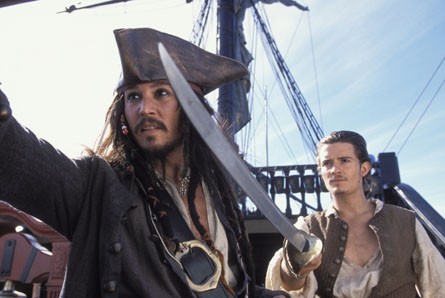 Depp's built-in fan base makes marketing his films much easier then other actors, and his acting skills usually have the ability to make even tired and overused cliché's work. No matter how hard Depp seems to try, he can't seem to grab the numbers that held him as the top box office draw both domestically and internationally for the better part of the 1990's and 2000's, his career peaking with the enormously successful "Pirates of the Caribbean" franchise, which topped the box office with unheard of worldwide returns from 2003 to 2011 for a total of $925,057,571.
Normally when an artist of Depp's caliber attempts to recreate himself in more art-pop films such as portraying resurrected vampire Barnabas Collins in 2012's "Dark Shadows," the results would be staggering as they were when he meshed seamlessly into the debauchery that was Willy Wonka in 2005's "Charlie and the Chocolate Factory." "Factory" cost $150 million to produce, but went on to gross $206,459,076. "Shadows" failed to gross big numbers, opening to roughly $29 million and grossing $245 million at the global box office. Despite the fact the film had a $150 million budget, that should have been a feather in Depp's cap, but a film has to earn at least twice its production cost before it can gross a profit - a level that "Shadows" did not reach.