Harry's Heart: Speculation Runs Rampant Over Britain's Most Eligible Bachelor's Future Romances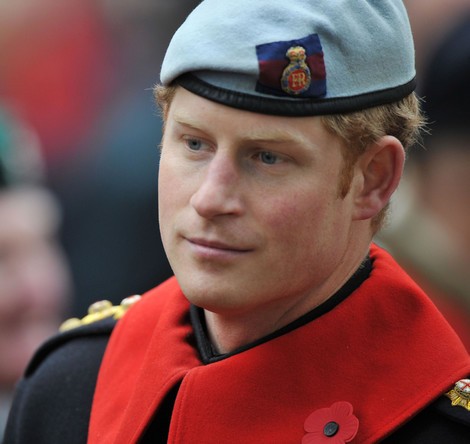 Prince Harry's return to the list as Britain's Most Eligible Bachelor and top of various lists of eligible single men, royal gossip boards are on fire with speculation over whether Harry should return to his old habits of hedonism, bedding a bevy of lovelies who will end up writing articles or speaking to tabloid writers about their experiences with Harry or whether Harry will settle into yet another long term relationship.
Right now insiders see the prince at a crossroads; on one had if he returns to his hedonism he might end up with a dearth of eligible ladies left, much like his father. Prince Charles was a man who enjoyed numerous lovers as a young man through his twenties, resulting in a lack of available aristocratic and royal ladies who could be courted and covered in the media without a boyfriend or two coming out from the past. Harry isn't facing the same strictures as Charles (or even the same standards his brother faced), but with the Cambridges failing to fulfill an appropriate amount of duties and many questioning whether or not William should in fact be king (due to a lack of interest in public duties and a failure to adequately fulfill the ones he does attend), many in the royal court are looking to Harry as possibly replacing William in the succession.
Many thought Duchess Kate would be template, on which Harry's future wife could model herself, but Kate has instead proven to be a disaster, shirking her appearances and her recent nude gaffes (with photos circulating around the world), the royals are at a loss over how they can figure out how to attract and mold an appropriate young lady who will make a fine consort and supportive wife. As Harry becomes older and more interested (as far as the public sees) in continuing to indulge in a variety of lovers and one night stands than settling into a respectable relationship with a respectable young lady. Many of the young ladies in his class have careers of their own and have a disinterest in sacrificing their hard earned positions for a life mixed up with an increasingly dysfunctional family.
It's no secret that the royal family is at increasing odds with the Cambridges and with Kate being notorious for her 'Sister Hen' possessive manner towards Harry, any serious girlfriend is quickly made aware that Kate will not take kindly to someone she might view as interfering in her close relationship with Harry. Yet at the same time, Harry has been angry at what he views as Kate's unwarranted interference in his life and romantic choices. Kate was notorious at one point early in her marriage for bursting in spontaneously into Harry's private rooms (and occasionally office) at Clarence House and it resulted in Kate once coming in and seeing a friend of Harry's resting on Harry's bed after a fun night out with the Prince (this was entirely platonic and there was no intimate behavior going on) and the newly minted Duchess was reportedly shocked.
It resulted in Charles ordering Kate to keep her distance from Harry's rooms and it was the catalyst for William and Kate establishing themselves in their own household at Kensington Palace. Since then Harry has kept his distance from Duchess Kate, except for official appearances where he appears as required, or the weddings and other personal events of friends. Kate reportedly tried to get Harry interested in her sister Pippa, but Harry very publicly rejected the reliability of the rumors surrounding a possible romance between the two by saying at the height of speculation that he was "100% single." It came as a slap in the face of the Duchess's attempts to play cupid (and help her family dream of a "double Duchess" match) and essentially put paid to Pippa's reported dreams of becoming a royal duchess and sister a second time over to Kate.
Harry has shown himself capable of long-term commitment, but still, his long-term relationships are often filled with turmoil as well. His happy go lucky nature and his reckless party loving nature led to numerous screaming matches between his former girlfriend and love Chelsy Davy resulted in the breakup of the relationship and Davy's move to the peripheral social scene and she has since launched a legal career. His most recent long-term relationship, with debutante Cressida Bonas was marked with the occasional problem, stemming from Harry's Las Vegas scandal and rumors of flings with cocktail waitresses or television personalities. Since the breakup Miss Bonas has worked towards a career in acting and recently gained a part in a production that will in time be making a debut and making it a point to show she's moved on beyond the romance.
In a more entertaining angle, a new reality television series called "Who Wants To Marry Harry" and it has already attracted a stream of contestants from all over the world. It is in question whether or not the contestants (who range among a wide variety of backgrounds and ethnicities) are aware that the "Prince" in the show is in fact not really Harry, but it has either way become a sensation and entertaining millions around the world. The Palace has reportedly been amused by it, with no threats of lawsuits from the usually litigious royal court, making it clear that the palace is aware that there is no harm intended and Harry himself is reportedly a fan of the reality show. Either way, it's an entertaining fictional version of the real life drama that Harry's romantic life has been since he first started getting a romantic life started as a teenager.