Harry's Heart: Cressida Becomes Little More Than Memory As Prince Harry Resumes 'Heartbreak Harry' Lifestyle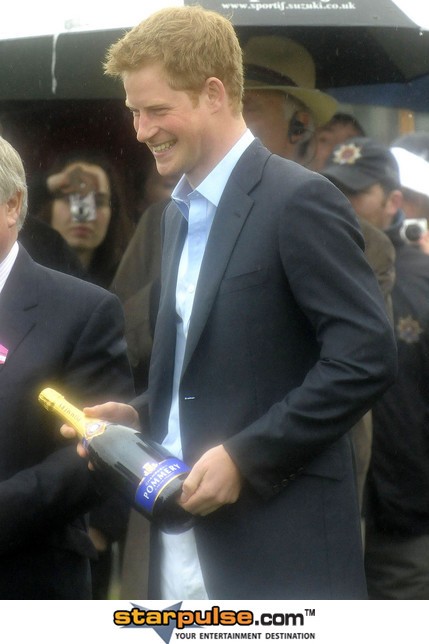 Now with his relationship with bonhomie blonde Cressida Bonas is officially over and showing no signs of coming back into the Prince's life as a fixture in the center of London's posh social set, Cressida is becoming just a pleasant two year memory as Prince Harry resumes his hard living bachelor lifestyle. The chances of anyone really getting into a relationship and staying there with him for the long term, with the possibility of leading to marriage is in fact in question. Harry, like his father Charles, does run the risk of having few options of suitable or clean living women to marry if he does decide to return to his hedonistic habits and create a lot of past baggage for himself.
At the wedding of best friend Guy Pelly, Harry reportedly twerked in front of a handful of female guests and even went so far as to hop into bed with one Southern socialite. Despite his more serious attention to his work, the prince has in fact ended up resuming his former randy private life. While dating Cressida Harry seemed to be moving towards a life of stability and clean living, but now courtiers wonder if Harry will become known as "Heartbreak Harry" and start creating more and more women on his list of conquests. If he does, it could have serious repercussions for his future and increase his risk of getting himself mixed up in scandals that will undermine his image and his work.
Cressida has been the most upper class of his relationships and it remains to be seen if the Prince will 'do better' socially in his next long term relationship, or return to a lifestyle of evening trysts and forays into various hotel rooms with an adoring posse of pretty women who will use a tryst with Harry as a status symbol. When Prince Charles and Prince Andrew were eligible single bachelors, it was considered a huge social step up to be bedded by either prince and women who had been intimate with Charles would brag about it (albeit discreetly) with their friends. A lot of people in Harrys' set expressed dismay at breaking up with Cressida, since Cressida is a good friend with the York princesses, Princess Beatrice and Princess Eugenie.
Cressida was born into the upper echelons of society and while she's not as aristocratic as Princess Diana was before her marriage (Cressida is untitled), Cressida is well connected and a full member of the posh set and among the well born set that the Prince has shown a preference for in a more respectable romantic way. Cressida to Harry was more than just a tryst/ romp in the bedroom and Cressida does fit the profile of the type he prefers to seriously court. As one of the "BBB" (Blonde, Beautiful, Blue-Blood) set, Cressida got on well with the other socialites and wasn't seen as an interloping outsider who was trying to push her way into society (as the current Duchess of Cambridge, formerly known as Kate Middleton) via the Prince's bedroom.