Harry's Heart: Breakup with Connected Cressida Bonas Confirmed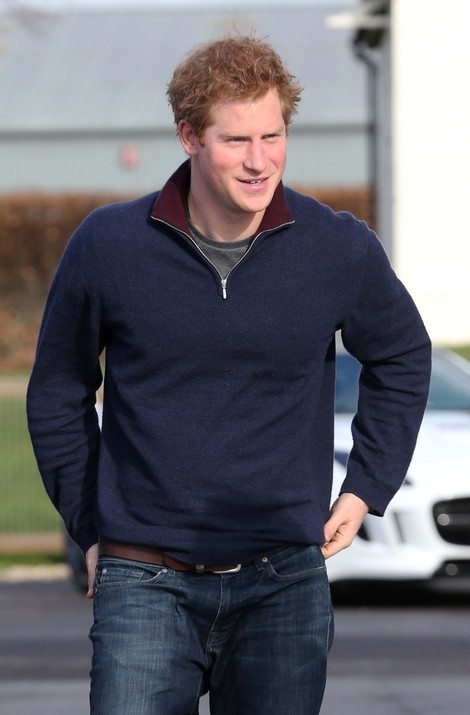 After a two-year long relationship, the end of the relationship between elfin beauty Cressida Bonas and handsome eligible bachelor Prince Harry, there has been a tragic heartbreak. The two were a solid pair for near on two years, but apparently the issues between the couples simply couldn't be worked out.
In the end, Prince Harry simply couldn't handle the borderline out of control press that covered the socially connected blonde beauty and all but confirmed an impending marriage. Friends believe that the main reason is how carried away Branson himself got, citing that Branson began to use his generosity as a form of control over Harry. Harry (along with various other royals) has often enjoyed the open handed generosity of Branson, but as Harry began to rely more and more on the sponsorship of the founder of the Virgin business empire, but it began to make the prince (and the courtiers) wary about how Branson was in fact becoming the main impetus behind the relationship.
Cressida is connected to Branson through her half sister, Isabella Branson (who is married to Sam Branson, the only son of Sir Richard) and it's certain that Richard knew how to arrange a meeting and provide an incentive to ensure that the relationship between Harry and Cressida would thrive. As the relationship continued, Harry continued to rely on Branson, but to the concern of friends, Harry started depending on Branson's generosity exclusively and didn't seek out other businesses to sponsor his various projects. Harry enjoyed the easy access and freely flowing stream of support, while Cressida became closer to the prince, with the encouragement with Cressida's family.
In front of the public, the couple was close and enjoyed a healthy bond, but behind the scenes, people in their joint social set noticed that Branson seemed unhealthily interested in ensuring that the relationship worked. There is no proof, but Branson seemed unusually generous to Cressida, paying for designer frocks and airfare, while her glamorous mother Lady Mary-Gaye Georgina Lorna Curzon became more publicly known and featured in various magazines. Lady Mary had a legendarily confident love life, with a handful of husbands and numerous lovers as she lived exceptionally adventurously among her upper class society set.
Branson is connected to society via the marriage of his son to Lady Mary's daughter Isabella (who was considered an attractive candidate for marriage to Prince William) and it would have been a spectacular coup for Sir Richard to end up with his son related via Cressida to Prince Harry. It's known that Princess Beatrice of York has been dating one of his employees, executive David Clark for eight years and for Branson to get a Prince of the Blood and a Princess of York under his influence would be a huge step up socially and make him a player in the British social scene. Like Carole Middleton, Branson is a devotee of the British royalty, but unlike Carole, ahs the ability to generously provide a luxurious vacation setting for the York princesses and Harry.
Lady Mary and Richard Branson both encouraged Cressida to continue, even in the face of vicious abuse from gossipers and various envious rivals and it throve even as the press scrutiny continued. Cressida dressed down, almost slovenly, but this was considered by supporters and friends as a wise move because it enabled her to enjoy herself while be covered in the press and protecting herself from internet predators who would likely stalk her if she dressed more sexily, like the current Duchess of Cambridge. Before her marriage to Prince William the Duchess of Cambridge was famous for her high hemlines, low necklines, and was known for her preference for sheer tight blouses created by high street designers.
In contrast, Cressida was considered very bonhomie because of her preference for dressing in oversize clothes, leaving her hair rumpled, and then deciding to go out with only eyeliner and lip gloss as accents to her otherwise controversially indifference to dressing to impress. She was spending more time going to concert music festivals and not at the shops. Her variety of jobs reminded people of the years where upper class girls had the most impractical possible jobs and used these occupations to kill time before finding a good catch and settling down secure with a wealthy connected husband. It was debated energetically on gossip forums if she would pursue a career in dance, but apparently the blonde decided to end up living a moment-to-moment lifestyle engaging in a variety of odd jobs.
The pretty blonde was becoming openly tipped as the next royal bride to walk down Westminster Abbey, especially while Prince Harry was away on his expeditions and since the palace never issued a public denial, this was considered a major signal that Cressida was a serious contender. The happy go lucky blonde was merrily enjoying the attention and getting along well with the media while the prince worked hard at his charity endeavors. Talks of Cressida going to Balmoral were floating and as this is a major signal, this was yet another sign that Cressida was in fact becoming moved quickly into the royal fold. Cressida's family was happy for her and since Cressida wasn't dropped when royal speculation hit a feverish height, royal watchers considered it a clear sign that she was being welcomed into the royal family's sphere.
Because of all the hype and positive signals, this recent breakup comes as a very sincere surprise. Cressida and Harry both have a love of life, fun, and are part of the same social set, so it was believed that the couple would be completely compatible and then there would be no problems forming a happy marriage and royal partnership. Yet, this breakup is what has ended up bewildering all in his set.