Harry Styles Thought Miley Cyrus' VMAs Performance Was 'Vanilla'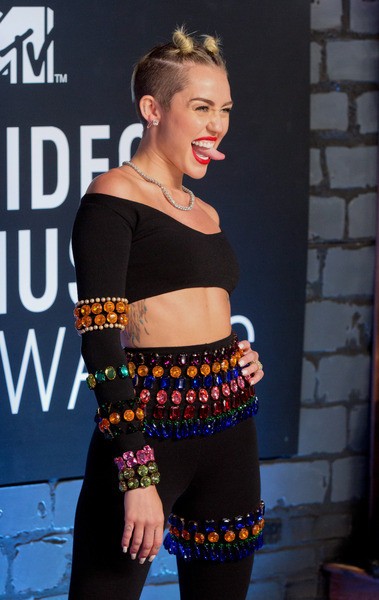 Miley Cyrus' provocative MTV Video Music Awards performance has divided One Direction band mates Louis Tomilson and Harry Styles.
The boy band was in audience at the Barclays Center in New York City on Sunday when the singer/actress stripped down to rubber underwear and twerked up against Robin Thicke while making racy gestures with a foam finger.
Styles said of her performance: "I thought it was vanilla. I would feel comfortable watching it with my grandma."
Tomilson disagreed with his band mate's opinion. He explained: "I'm just glad I didn't bring my little sisters because, actually, I did plan to bring them."
Meanwhile, the Parents Television Council have slammed MTV executives for airing "unacceptable" performances from the former "Hannah Montana" star as well as Lady Gaga.
PTC director of public policy Dan Isett commented, "MTV marketed adults-only material to children while falsely manipulating the content rating to make parents think the content was safe for their children.
 
"MTV continues to sexually exploit young women by promoting acts that incorporate 'twerking' in a nude-colored bikini. How is this image of former child star Miley Cyrus appropriate for 14 year olds?"
Even Cyrus' pal Kelly Osbourne was put off by the show. She complained that the star was sticking her tongue out too much.