Harry Styles Misses Flight After Passport Drama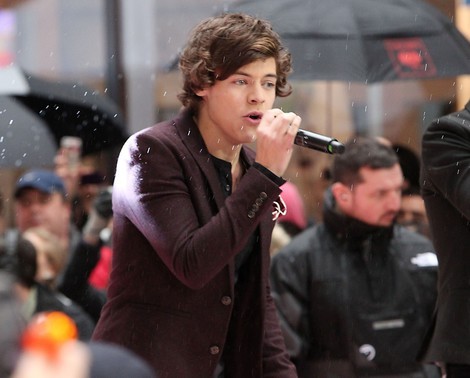 One Direction singer Harry Styles missed his scheduled flight to the U.S. to see rumored girlfriend Taylor Swift on Friday because he forgot his passport, according to a U.K. report.

The young stars sparked rumors of a romance in November after they were seen holding hands backstage at The X Factor and they were subsequently snapped enjoying a trip to New York City's Central Park Zoo and hanging out at Z100's Jingle Ball concert.

The "Love Story" singer even celebrated her 23rd birthday in Styles' native England earlier this month but the stars spent Christmas apart.

Styles set off from his family home in Cheshire, England to catch a flight to America to see Swift on Friday - but his planned trip was almost ruined when he discovered at London's Heathrow Airport that he had left his passport behind.

The teenager sent a courier to pick up the document and flew out to the U.S. on a later flight, according to British newspaper The People.

A source tells the publication, "Harry was due to fly out on Friday morning and his mum very kindly offered to drive him to the airport, but when he got there he realized he didn't have his passport...

"He managed to get on the evening flight but it still meant that he had to wait another eight hours for his post-Christmas reunion with Taylor. Despite this, he took the whole event in good humour and ridiculed himself for it."