Harry Styles Likes Mature Women But Won't Date Anyone Older Than His Mom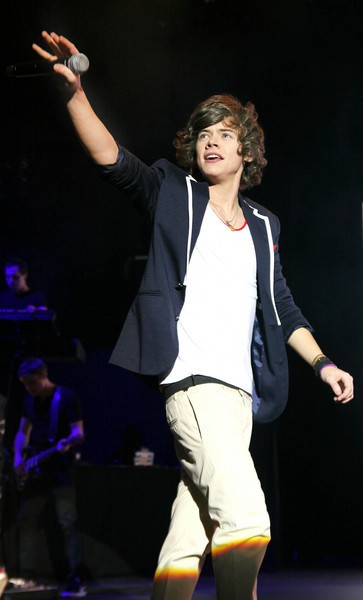 One Direction star Harry Styles is open to dating mature women, but he draws the line at those older than his mother. The ladies man, 18, has a penchant for older woman and has been involved with British TV presenter Caroline Flack, 33.
The singer told Britain's You magazine he would definitely date a woman in her 40s, but not one older than his 43-year-old mom.
Styles insists his womanizing reputation is exaggerated because most of the girls he is photographed with are just friends.
"I go out in London. Quite a lot of the girls I am photographed with are just friends, then, according to the papers, I have like 7,000 girlfriends," he told the magazine.