Harry Styles And Kendall Jenner Spotted Leaving Hotel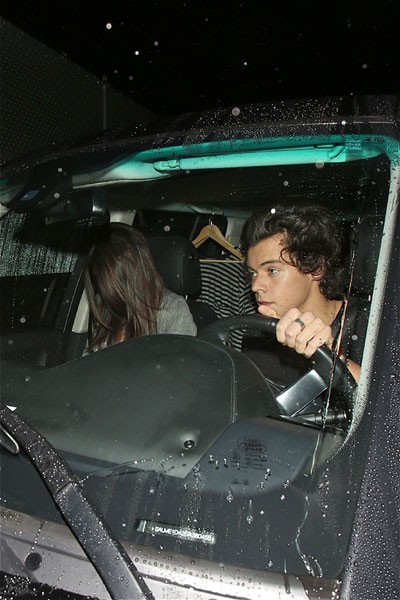 For two people who claim they aren't a couple, Kendall Jenner and Harry Styles are certainly spending a lot of time together.
The two busy stars found some time to go on a date in New York City, as Styles was there for his appearance in Saturday Night Live. The two generated a mob of paparazzi and fans when they left the Gansevoort hotel together, so security ushered them back through the hotel and through its connected restaurant, The Chester.
A source tells E! the two have been in contact since the American Music Awards, and another says, "I've never seen Kendall happier and more fan friendly. They came off the elevator holding hands and then she stood and watched while he posed with fans."
Styles brushed off Piers Morgan's question about their relationship while on his show, telling the host, "We just went out to dinner so no... I guess. I don't know," and then saying after more questions were asked, "Let's move on, shall we!"
The couple was first spotted sneaking out of a California restaurant together on November 20.