'Harry Potter,' 'Super 8' & This Summer's Five Other Must-See Movies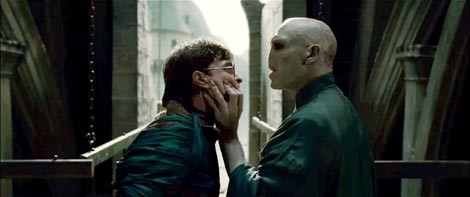 The perfect recipe for a summer must-see film boils down to this: it either has to be full of adrenaline pumping action that usually involves some supernatural powers, or it has to be outrageously funny and maybe even a little cringe-worthy, or it's a romantic comedy, which, hey, is always in season.
This summer has already been kicked off to a start with a string of blockbuster hits. You've got your superhero action films, "Thor,"  "X-Men," and "Pirates of the Caribbean," you've got a heaping dose of the funnies, with  the record-breaking "The Hangover Part II" and its female equivalent, "Bridesmaids," and then the sappy feel-good rom-coms like "Something Borrowed" and "Midnight in Paris," but that's only the beginning. There's still three more months of summer goodness left, and hopefully yours won't go by without seeing these films.
Super 8 (June 10)
Remember when the first "Super 8" trailer came out way back when? It was all of 30 seconds and the only real information anyone could glean from it was the title. Now, with its release just a couple days away, it is among one of the highest anticipated movies this summer.
The film is set in 1979, in a small Ohio town, when a train carrying classified government materials derails and crashes. Something escapes from one of the cargos during the crash and havoc ensues as people begin to disappear mysteriously and unexplainable events take place. A group of friends happen to capture the crash while making a movie with their super 8 camera, along with what escaped.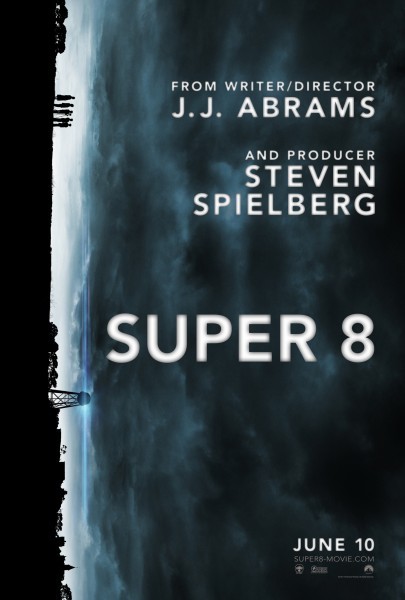 Although there seems to be a recent obsession with aliens and extraterrestrials in television and movies ("V", "Falling Skies," "Skyline," "Battle: LA," need I go on?), "Super 8" isn't just any attempt at a classic genre. With J.J. Abrams and Steven Spielberg behind the camera, both of whom are more than familiar with this material, the film is guaranteed to be solid.
Transformers: Dark of the Moon (June 29)
Speaking of Steven Spielberg, the third installment of Transformers is headed to theaters June 29. There is no question that this is going to be on every summer must-see movie list.
In the next, and possibly the last, of the "Transformers" trilogy, the autobots have learned of a Cybertronian spacecraft on Earth's moon. The spacecraft was launched by the autobot leader during the war against the Decepticons and crashed on the moon. Now, the autobots, along with their human team, must race against the Decepticons to reach the spacecraft and uncover its secrets.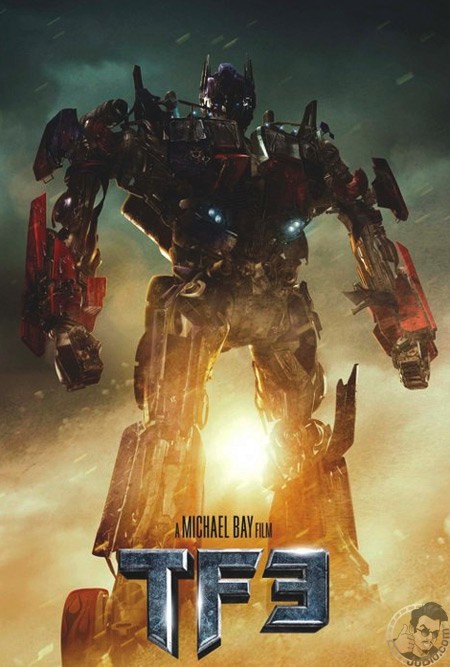 Shia Labeouf, Josh Duhamel, and Tyrese Gibson return in "Dark of the Moon," which honestly might not be as good as the first one, since sequels seem to have an annoying inverse relationship between number and quality, but there's just something about "Transformers" that's so compelling that we just can't not watch it. However, the biggest irk is that Megan Fox isn't returning – nothing's worse than when a plot is adapted not of its own accord but because of an actor. Nevertheless, Fox's replacement is Rosie Huntington-Whiteley, a British supermodel most widely known for being a Victoria's Secret Angel.
Since it's the last of the trilogy, "Dark of the Moon" is bound to be an adventure of epic proportions. What are you still doing here? Go buy your tickets!
Cowboys & Aliens (July 29)
Appropriately following suit is "Cowboys & Aliens" (more aliens?!). The first time I saw the trailer, I didn't really buy it. I mean, when have the two ever coexisted in a movie that was convincing? I guess it's comforting that it's directed by Jon Favreau, who also directed "Iron Man," so there's hope yet.
Daniel Craig, Olivia Wilde, and Harrison Ford star in the sci-fi western film. Craig plays Jake Lonergan, who wakes up with a bad case of amnesia with nothing to indicate who he is except some super high-tech shackle cuffed on his wrist. As he enters the town of Absolution, it soon becomes clear that he's not exactly the law-abiding citizen and is a wanted criminal. But when the alien spaceships attack, he might be the key to their survival.
The fusion of old western cowboys with a futuristic alien invasion is a little strange, but nonetheless interesting. If you still aren't convinced to see it, here are three reasons why you should: 1. Harrison Ford, because he's as western as you get – Indiana Jones, anybody? – and if he's in it, you know he'll make it work. 2. Daniel Craig, cause a, he's sexy as hell when he's got a bit of dirt and grime and even sexier in action, and b, this is Bond, James Bond, we're talkin' about here. And 3. Olivia Wilde -- that should just be enough in itself.
Harry Potter and the Deathly Hallows: Part 2 (July 15)
"Harry Potter" is a given. If you're human, you MUST see this movie. The second part of the seventh book and the final film of the HP series, it marks the end of an epic journey through the wizarding world that we wish all too much were real.
Since Harry and the gang are older now, the movie is featuring more mature content, meaning more action and violence – after all, we ARE fighting Voldemort and the Deatheaters – and along with that, excitement! There will be laughter, there will be tears, and THERE WILL BE REMORSE IF YOU MISS IT. 'Nuff said.
Captain America: The First Avenger (July 22)
Summer cannot be complete without at least a couple superheroes. In to save the day is "Captain America: The First Avenger." A Marvel adaptation appropriately releasing a couple weeks after Independence Day, "Captain America" stars Chris Evans, who has appeared as a superhero before in the "Fantastic Four" series. He plays a scrawny and awkwardly unproportional  Steve Rogers, who is deemed unfit to serve in the military for WWII. Because of this, he volunteers himself to a secret government project that gives him an eight-pack, and, oh yeah, basically turns him into Captain America.
You can never go wrong with a superhero flick, especially when it's an all-american super-soldier with boyish good looks, and you can never go wrong with a fictional movie about America's own historical wars. But my favorite thing about these Marvel-comics-turned-films is that they all overlap with one another. "Iron Man 2" ends with the discovery of Thor's hammer, Tony Stark appears at the end of the Hulk, and now Captain America's shield is a Stark Industries product. The undulating relationship between all the characters ultimately indicates the formation of the Avengers, and I've got my fingers crossed for that to come out next summer.
Crazy, Stupid, Love (July 29)
For those of you who need to take a break from all that action, there's a different type that awaits. You can't let this summer go by without watching a rom-com, and with a cast hotter than the summer sun, "Crazy, Stupid, Love" is the romantic-comedy that trumps all romantic-comedies this summer.
Steve Carell is a middle-aged man who lives an otherwise mundane life, which suddenly comes to an abrupt halt when his wife confesses to an affair. He's wallowing in a pool of self-pity and tears until Ryan Gosling, his playboy co-worker, comes to the rescue. While Gosling teaches him the tricks of the trade and how to get his wife back, he must also try to win over Emma Stone, a girl who's his "game-changer."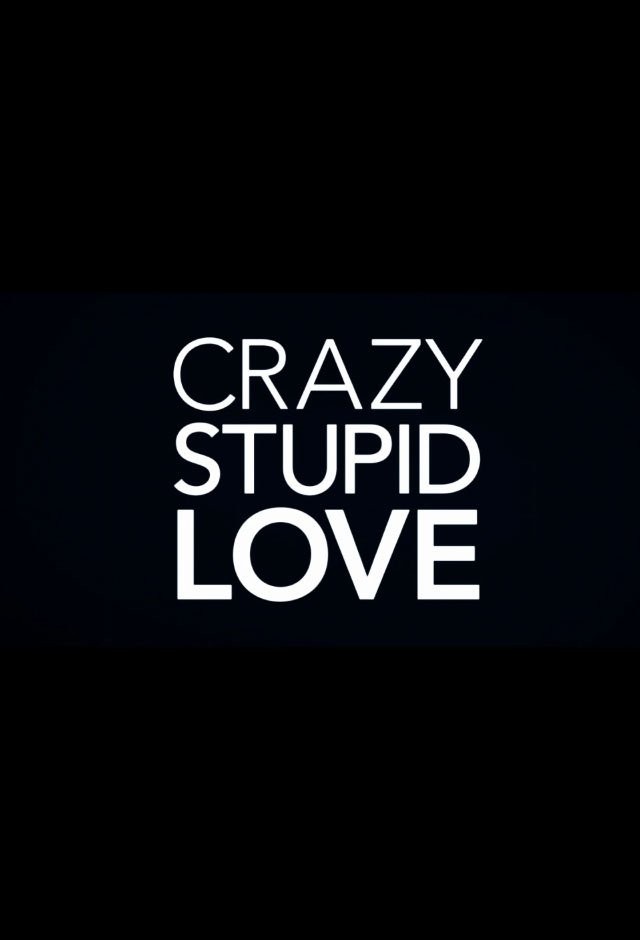 Yes, the cast, which includes Julianne Moore, Marisa Tomei, and Kevin Bacon, is unbelievably good looking, but it's not without talent either. This isn't just another generic boy-loses-girls-and-tries-to-win-her-back type of romantic comedy – it's one that can be taken seriously. The film combines tender scenes and genuine emotions with a lighthearted tone and witty banter that ensures a good time. Bottom line is this: it's a movie with a different take on love, an astounding cast, and if all else fails, Gosling's eye-popping abs. Ladies, you might want to bring something to wipe the drool off your face.
Winnie the Pooh (July 15)
This is probably the most unlikely to be on any must-see movie list. I mean, it's an animation, it's rated G, and it's a film for young children. But regardless, summer is the time to bring out your inner child, to relax a little and bask in some of that youthful innocence from the past.
Running a little over an hour, "Winnie the Pooh" follows an ordinary day in Pooh's life when he searches for some honey. When he comes across and misinterprets a note from Christopher Robin, Pooh is convinced that a creature named the "Backson" has captured his friend. With Owl, Kanga, Roo, Rabbit, Tigger, Piglet, and Eeyore, Pooh sets out on a mission to save him.
It's a cute movie that brings back fond memories of childhood. There's an added humor in the film that makes this appropriate for all ages, not just kids. The entire production is executed beautifully. For the sake of not giving too much away, I'll just say that it's creative and clever in the presentation. The soundtrack features Zooey Deschanel, songstress in She & Him, whose melodious croons fit perfectly in the movie. Another reason to see the film: Disney's classic short that appears before each of their movies. If you want to find out what it's about, you're just going to have to go watch it. I promise, you're going to walk out of that theater with a smile plastered on your face, wishing to go back in for more.