'Harry Potter' Star Rupert Grint Proclaims His Love For Co-Star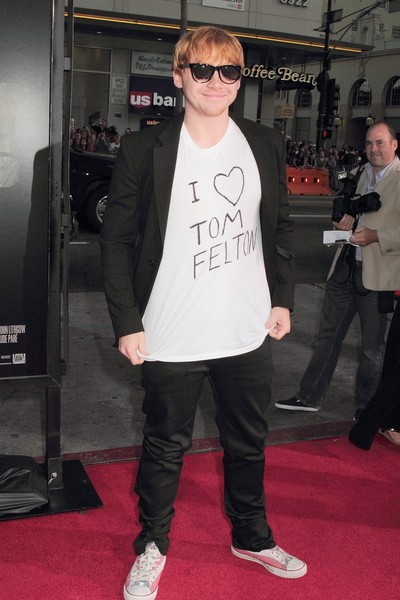 We spotted Rupert Grint at the "Rise of the Planet of the Apes" Los Angeles premiere yesterday wearing a handmade t-shirt.  He wrote, "I Love Tom Felton" on his white t-shirt in magic marker.
His "Harry Potter and the Deathly Hallows - Part 2" co-star was also in attendance and was likely amused by the gesture.
Tom is an amicable guy who probably doesn't mind a little ribbing. Earlier this month he surprised film fans camped out on the streets of New York ahead of the premiere of the final Harry Potter film by delivering pizza to them.
Co-star Emma Watson has confessed she had a crush on Tom when they first started making films together.