'Harry Potter' Star Richard Griffiths Dies At 65 Following Surgery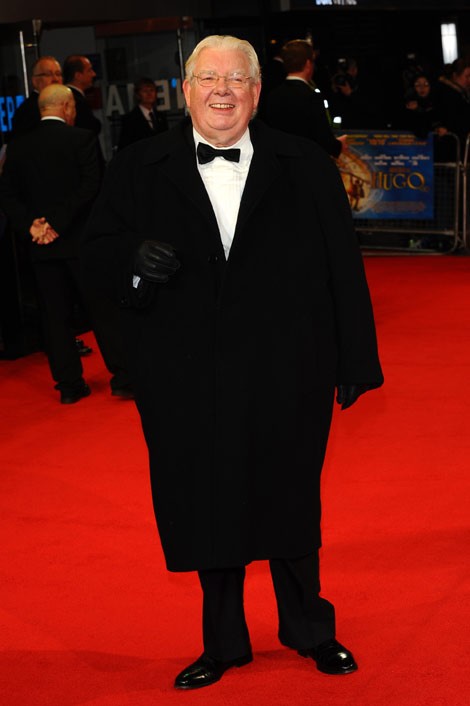 British actor Richard Griffiths, who played Vernon Dursley in the "Harry Potter" films has died following complications from heart surgery. The actor, 65, had a lengthy showbiz career.
Born in Stockton-on-Tees and raised in Thornaby, Griffiths became interested in acting as a young man. He dropped out of school as a teenager but later attended drama school, landed a radio job at the BBC, and joined the Royal Shakespeare Company. After playing a series of small roles, he eventually played the important role of Bottom in a 1977 production of "A Midsummer Night's Dream."
His first big-screen film was 1975's "It Couldn't Happen To A Vet." He subsequently appeared in "Gandhi," "The French Lieutenant's Woman," "Chariots of Fire," and "The Naked Gun 2 1/2."
The actor made occasional appearances in made-for-TV films that aired in the USA, including "Casanova" (1987) and feature films such as "Guarding Tess" (1994), in which he was dryly amusing as a butler.
One of his most well-established roles was that of gay Uncle Monty in "Withnail and I," and he also appeared in several British sitcoms ("Ffizz," "A Kind of Living," and "Pie in the Sky.")
Griffiths is probably most known for playing Harry Potter's (Daniel Radcliffe) uncle in five of the eight films. He most recently appeared in "Pirates of the Caribbean: On Stranger Tides" and "Hugo."
Fun facts: Griffiths' parents were deaf, and he learned sign language before he could speak.
Queen Elizabeth II awarded him an an Officer of the Order of the British Empire (OBE) medal in 2008.
He hated a rude audience and famously ordered a man to leave the theater during "The History Boys" after the man's cell phone range repeatedly.