Harry Hamlin & Lisa Rinna Were Both 'Casting Couch' Victims

The original star of "Clash of the Titans" has confessed he was the target of an over-amorous casting director - and he's still reluctant to reveal all about the awkward encounter.

Actor Harry Hamlin and his wife Lisa Rinna were guests on Access Hollywood Live on Wednesday morning and when the former "Melrose Place" star attempted to dodge questions about her "casting couch quickie" - she turned the heat on her husband.

Stunned Hamlin was initially left speechless as the talk turned to him, but he revealed, "This was long before sexual harassment... Back in the 70s, there was a lot of casting directors who were not men... I just remember the door to the room locking and then the refrigerator opening up and the bottle of Soave coming out and the 'Why don't we just chat for a while' kinda thing."

But Hamlin warned fans not to dash out and buy his new autobiography, Full Frontal Nudity, hoping to read about the casting couch encounter - he has yet to reveal all the details.

He added, "The book ends at age 25. That happened when I was 27."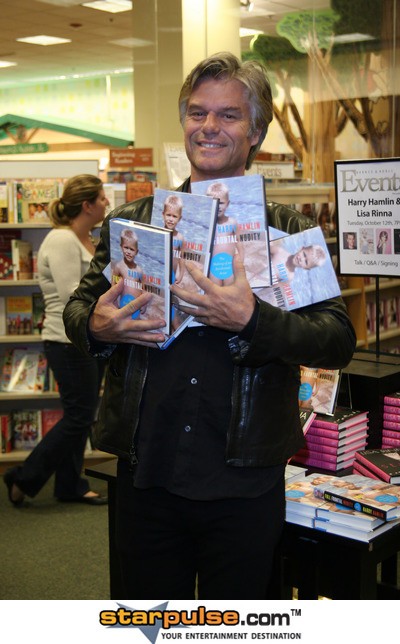 Click for more great Lisa Rinna pictures: