Harry Connick Jr. Writes Christmas Storybook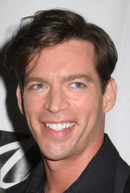 Singer/actor Harry Connick Jr. got into the holiday spirit this year by penning a Christmas storybook for children.

The "When My Heart Finds Christmas" hitmaker wrote The Happy Elf based on his hit song by the same name and he's hoping the naughty-or-nice themed story will keep kids inspired to be on their best behavior throughout the year.

The singer says, "It's a really fun story. (Elf) Eubie is super excited about Christmas and he's even a little too excited for Santa. He goes down to this town called Bluesville and he comes up with some innovative ideas to inspire the people there to get on Santa's nice list."