Harrison Ford's Ankle Injury Halts 'Star Wars' Production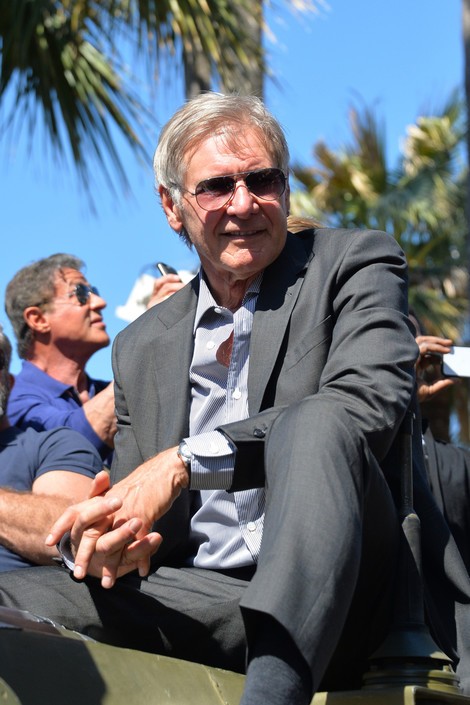 Disney will close down production on "Star Wars: Episode VII" next month for a couple of weeks while Harrison Ford continues to recover from an ankle injury he sustained on set.
The actor, 71, broke his leg in early June after a piece of the spacecraft Millenium Falcon fell on him at Pinewood Studios in the United Kingdom. Ford, who is reprising his role as Han Solo, had surgery, and less than three weeks after the incident was spotted hobbling around with a crutch.
Filming has since continued; however, movie executives have revealed that they will shut down production for two weeks in August while director J.J. Abrams reworks the shooting schedule.
Disney bosses say the film is still "on track" to complete filming this autumn and is still scheduled to hit theaters in December 2015.
Veteran stars Carrie Fisher (Princess Leia) and Mark Hamill (Luke Skywalker) will join Ford in the film, along with newcomers Adam Driver, Oscar Isaac, Lupita Nyong'o, Andy Serkis. Abrams has also added virtual unknowns Crystal Clarke and Pip Anderson to the cast.
Tom Cruise, however, will not be making an appearance in the film despite rumors last month that suggested the actor was meeting with the director over a role in the movie franchise.