Harrison Ford Talks About His Transformation To Play Branch Rickey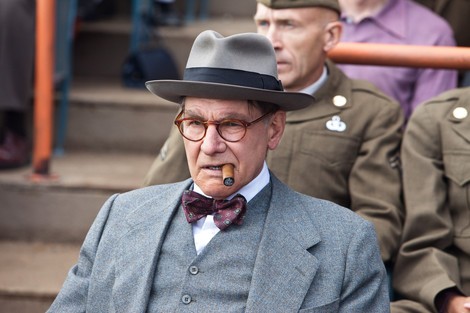 Handsome actor Harrison Ford underwent a remarkable makeover to portray innovative baseball executive Branch Rickey in a new motion picture because he wanted to discard his Hollywood persona onscreen for the first time.

The Star Wars star shaved his head and wore a wig and a fat suit to play the sports mogul in new film 42, and Ford admits he relished the challenge.

He tells the New York Daily News, "42 was the first time I could choose not to bring Harrison Ford to a film. I thought it (would work better) if people were spared the history they had with me through the last 40 years. So I shaved my hairline and wore a wig and a padded suit to resemble Rickey."

Ford went on to admit "I never knowingly or purposefully played a hero."

The movie centers on Rickey's friendship with baseball's first African-American Major League player Jackie Robinson. Rickey is also known for drafting the first Hispanic superstar Roberto Clemente.