Harrison Ford Settles A Feud... With Chewbacca (Video)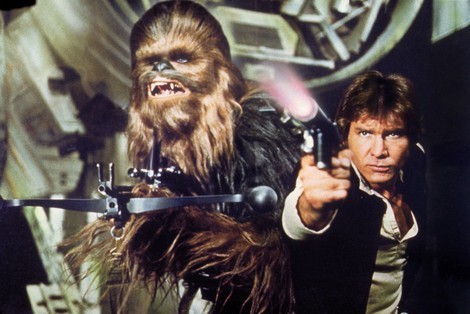 Harrison Ford was busy setting up a deal for "Air Force One... 2" before his appearance on Jimmy Kimmel Live when an old enemy arrived. Of course, the last we saw Ford and Chewbacca they were still on speaking terms. Watch below:
"Daniel Craig's my Wookie bitch now!" Of course, Craig is Harrison's co-star in Cowboys & Aliens - funny, he didn't look all that hairy in the trailers.