Harrison Ford: I'd Play Indiana Jones Again, Not Sure About Han Solo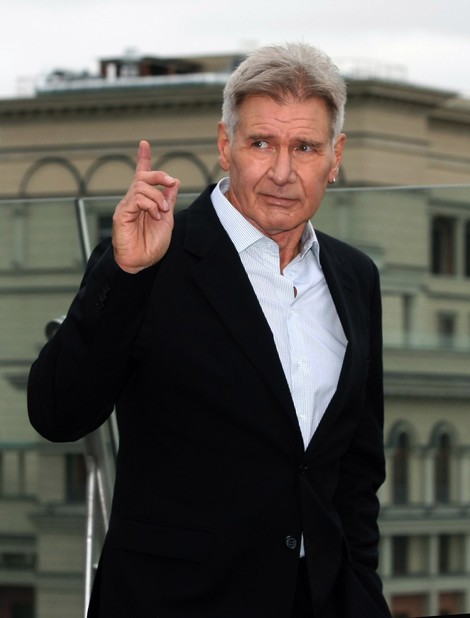 Harrison Ford would happily play Indiana Jones again - but isn't as quick to jump on a possible role as an older Han Solo.
While talking to Graham Norton to promote his latest movie, Ender's Game, Ford said he'd play the adventuring archaeologist again "In a New York minute, yes."
He said of his age, "I don't think there is any barrier to Indiana Jones being an old fart. I'm old enough that we don't need (Sean) Connery any more - I'm old enough to play my own father!"
However, the actor would probably prefer a stunt double do the heavy lifting, explaining, "I used to enjoy physical acting, it was fun. I was more fond of it then than I am now and people don't ask me to do it that much anymore."
Meanwhile, Ford has been tight-lipped about any involvement in the upcoming Star Wars films. He told the talk show host he had "not quite made the choice" to appear in an upcoming installment of the venerable sci-fi series.
The actor also revealed he's interested in working with Ridley Scott again - in a possible Blade Runner sequel. "I would be very happy to engage again with him in the further telling of this story," he told IGN.