Harrison Ford Heads Back To Work As Production Resumes On 'Star Wars Episode VII'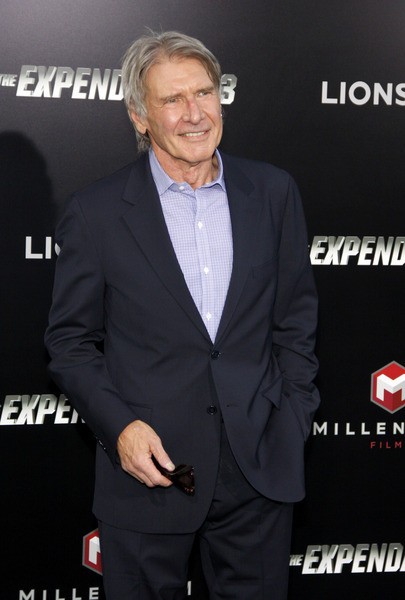 Harrison Ford returned to work on Star Wars Episode VII this week after recovering from a broken leg he suffered on the set of the film back in June.

The actor, 72, was involved in an on-set accident involving legendary space cruiser the Millennium Falcon, when part of the ship fell on his leg and crushed it.

Initially believed to be a badly broken ankle, Ford's injury actually turned out to be a broken leg, which required surgery and rehab to fix.

Production on the highly anticipated movie came to a halt because of the star's injury, and filming finally resumed earlier this week, according to reports.

Two weeks ago Ford walked the red carpet at the premiere of his latest film, "The Expendables 3," without help from crutches or a cane.

Walt Disney Pictures and Lucasfilm released a statement in July saying that despite the injury, the film would still be released as scheduled on December 18, 2015.

Ford reprises his role of Han Solo in the film, and is joined by original trilogy stars Carrie Fisher and Mark Hamill in the upcoming film, which takes place 30 years after "Return of the Jedi."

Adam Driver, Lupita Nyong'o, Oscar Isaac and Andy Serkis also star.