Harrison Ford & Calista Flockhart Look Hilarious As 80s Hair Band Couple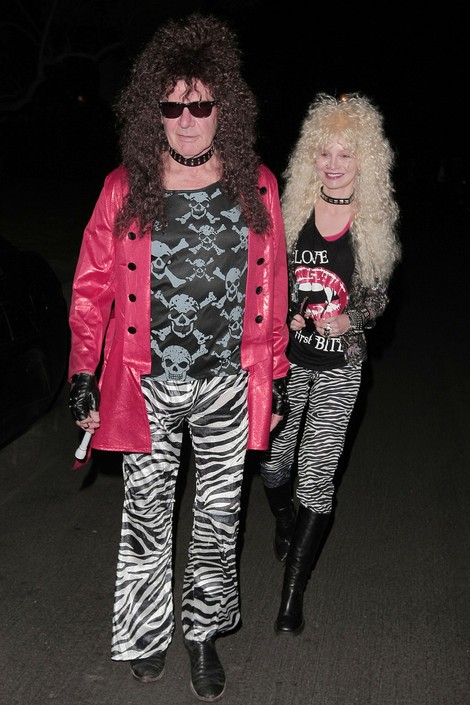 We spotted Harrison Ford and his wife Calista Flockhart dressed up like an 80's hair band couple for Halloween in Brentwood, Calif., yesterday. We love seeing the normally conservative couple let loose!
Harrison was recently named one of the sexiest actors in science fiction for his portrayal of Han Solo in "Star Wars." He recently appeared in the sci-fi film "Cowboys & Aliens."
Calista recently starred in the ABC series "Brothers & Sisters," which was cancelled last spring after five seasons.