Harrison Ford & Calista Flockhart Buy Their First Home As A Married Couple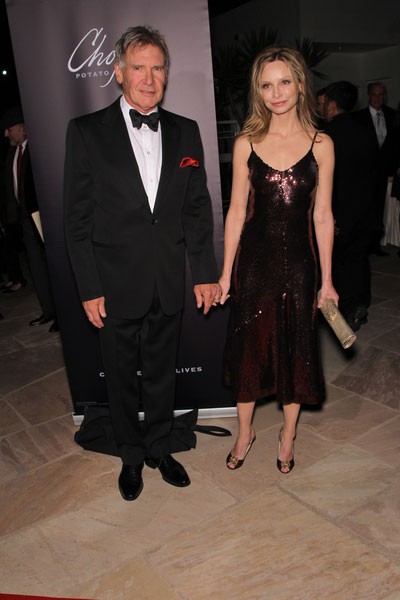 Harrison Ford and Calista Flockhart have bought their first home together as a married couple. The actors, who wed in June, recently purchased an estate in Brentwood, Los Angeles for $12.65 million.
We spotted Harrison and Calista at the 2010 SBIFF's Kirk Douglas Award for Excellence in Film event in Santa Barbara yesterday. The actor looked dapper in a tux, while Calista sparkled in a brown sequined gown.
Harrison currently stars in "Morning Glory." A comedic glimpse into the cutthroat world of live television finds a desperate female news producer (Rachel McAdams) attempting to put out the flames between an anchorman (Ford) and his blustery but iconic cohost (Diane Keaton) in a last-ditch effort to save their failing morning show.