Harrison Ford Attempts To Bridge The Divide Surrounding 'Ender's Game' Controversy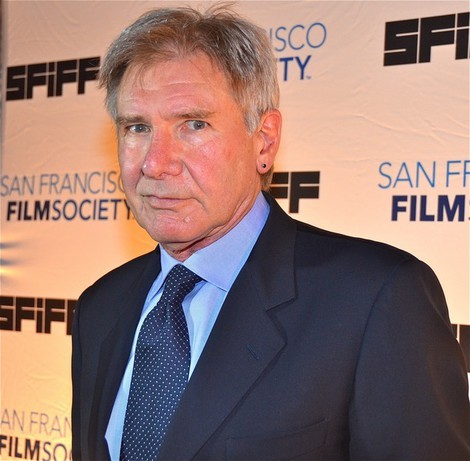 Harrison Ford has publicly voiced his opinions about the outspoken conservative stance of the author behind Ford's upcoming movie, Ender's Game.

Orson Scott Card, writer of the 1985 sci-fi graphic novel, has been a very active proponent of the board of the National Organization for Marriage; an organization which openly opposes same sex marriage and unions, which he joined in 2009.

The big screen adaption of Card's sci-fi thriller has angered gay-rights activists who cry in outrage that such a radicalized author's work might have anti-gay undertones. The National Organization for Marriage has since released a statement that the opinions of the group are completely detached from the film.

Harrison Ford has taken a great leap forward and distanced not only himself from Card, but also the entire movie. He told fans at Comic Con in San Diego, CA on Thursday:
"I think none of Mr. Card's concerns regarding the issues of gay marriage are part of the thematic of this film. He has written something that I think is of value to us all concerning moral responsibility. I think his views outside of those that we deal with in this film are not an issue for me to deal with and something I have really no opinion on.
"I am aware of his statements admitting that the question of gay marriage is a battle that he lost and he admits that he lost it. I think we all know that we've all won. That humanity has won. And I think that's the end of the story."
So that seems to be it. Door open and shut. Is this a case of a hypersensitive activist group? Or do you really think people have a right to judge a movie not on content, but on the views of the author? Leave a comment below with your opinion.