Harold And Kumar To Star In Adult Swim Cartoon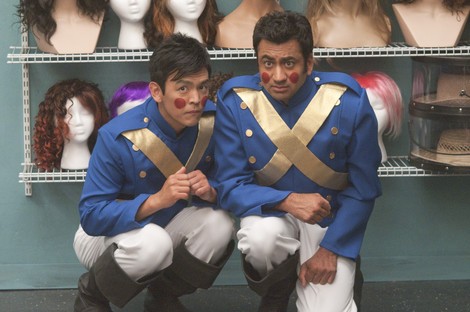 Harold and Kumar are getting animated for a new TV series.
John Cho and Kal Penn's stoner comedy characters have been featured in three raucous films, and Adult Swim has approved a pilot and one episode to air on their network.
Cho revealed the news while doing an interview for his new film, Star Trek Into Darkness. He told Collider, "Right now there's a deal that was struck for an animated show on Adult Swim, and to my knowledge they're writing episode one at the moment. They have written the pilot and are writing episode one, so as soon as I get the details you literally will be the first to know." 
Other Adult Swim projects include "Colonel Wallace," about an eccentric southern fried chicken magnate and his adventures with his family; "Coffin Dangers," which is basically Animal House in a retirement home; and "King Star King," revolving around a modern day he-man who's half-warrior, half-idiot.