Happy Birthday: Michael Trucco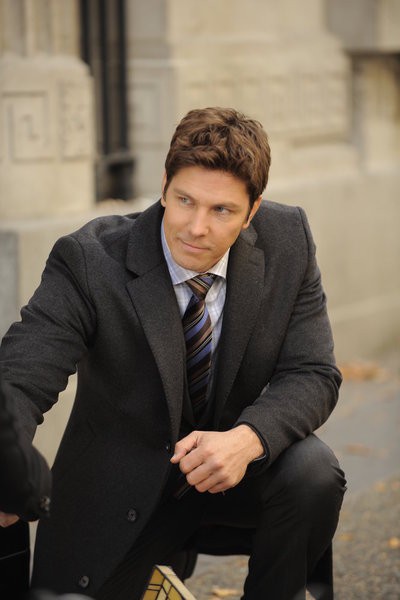 We're wishing a happy birthday to Fairly Legal and Battlestar Galactica star Michael Trucco, who turns 43 today.
You know him best as Justin Patrick, the idealistic Assistant District Attorney and ex-husband of Kate Reed, on Fairly Legal, and as world-saving Cylon Samuel Anders on Battlestar Galactica.
We named him one of our 5 underappreciated TV actors in December, and other than the cancellation of Fairly Legal, the past year has been pretty great for this talented performer. He returned to the CBS sitcom How I Met Your Mother for the first six episodes this season, then landed another recurring role as Nate Ryan on ABC's Revenge.
Off-camera, Michael participated in the Toyota Pro/Celebrity Race at the Grand Prix of Long Beach for the second time in April, and drove to a more than respectable third-place finish. You can read our post-race interview with him by clicking here.
The best thing we can say is that you'll have the chance to enjoy him as a TV series regular again later this year. Michael is one of the stars of the new ABC series Killer Women, which is slated to premiere at midseason. He's cast as the loyal brother of a tough Texas Ranger, played by his old Battlestar colleague Tricia Helfer. We'll certainly be glad to have him back on our small screens.
Oh, and we can say that he's also a pretty great person, too - just read our feature on him if you want to see it for yourself.
Happy birthday to Michael, and in his honor, here's a clip featuring him from the series finale of Fairly Legal.
(c)2013 Brittany Frederick. Appears at Starpulse with permission. All rights reserved. No reproduction permitted. Visit my official website and follow me on Twitter at @tvbrittanyf.