Happy 65th Birthday, David Bowie!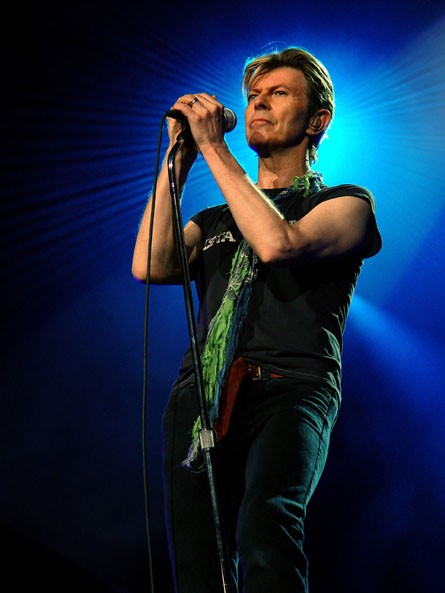 Music legend David Bowie will be celebrating his Golden Years on Sunday - he turns 65.

The veteran singer-songwriter has enjoyed a stellar 45-year career in showbiz, pushing the boundaries of music and performance during his 1970s heyday and stunning fans with his iconic array of stage personas including "Ziggy Stardust" and "Aladdin Sane."

Although in recent years Bowie has taken a backseat from music - his last single was released in 2006 - his back catalog of classic songs has ensured his status as one of rock's greatest ever artists.

To mark his milestone birthday, here are 10 fascinating facts about the Thin White Duke...

- He was born David Jones but took on the moniker Bowie to avoid being confused with The Monkees star Davy Jones.
- Bowie famously has two different colored eyes after a playground mishap left his right pupil permanently dilated.
- Born on 8 January, 1947, he shares his birthday with another music legend - Elvis Presley.
- He went to school with another future rock star, guitarist Peter Frampton - and was taught art by Frampton's father.
- In addition to his music career, Bowie has also enjoyed a number of onscreen movie roles, including the lead role in The Man Who Fell To Earth, and parts in Absolute Beginners, Labyrinth, The Hunger, Merry Christmas Mr. Lawrence, and The Last Temptation Of Christ, in which he played Pontius Pilate.
- In a BBC poll in 2006, Bowie was named the fourth greatest living British icon, behind natural history broadcaster David Attenborough, singer Morrissey, and Beatles legend Paul McCartney.
- Bowie is no fan of establishment honors - he turned down a Commander of the British Empire in 2000 and even declined a knighthood in 2003.
- He suffered a serious health scare in 2004 when he underwent emergency heart surgery in Germany for a blocked artery.
- John Lennon co-wrote Bowie's hit song "Fame," and provided backing vocals for the track.
- His famous 1969 single "Space Oddity" was used by the BBC to soundtrack its coverage of the moon landing the same year.