Happy 50th Birthday, Jon Bon Jovi!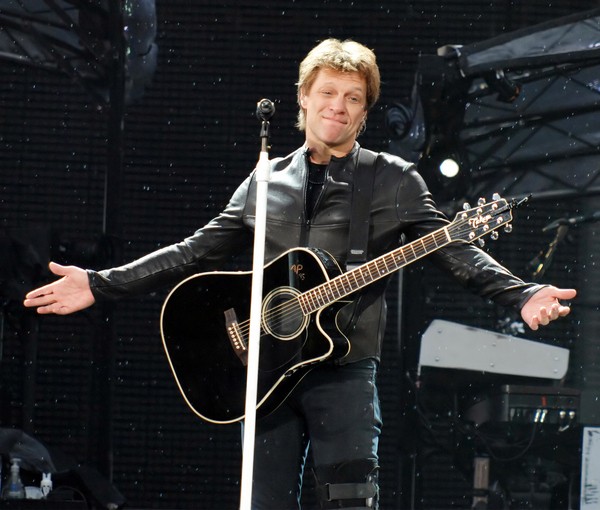 Jon Bon Jovi has hit his 50s - the rock superstar is celebrating his half century on Friday.
 
Born John Francis Bongiovi, Jr. in New Jersey in 1962, the singer/songwriter has become a rock icon thanks to his hitmaking supergroup Bon Jovi, an actor in films like "The Leading Man," "Pay It Forward" and "New Year's Eve," and a top humanitarian.
 
To ring in his 50s, WENN trawled through the archives to find 10 fascinating facts about the one-and-only Jon Bon Jovi.
 
Happy birthday, Jon!
 
- Jon Bon Jovi was a majority owner of the Philadelphia Soul, an Arena Football League team.
 
- He was awarded an honorary Doctorate of Humanities from Monmouth University in 2001.
 
- He claims he is a blood relative of Frank Sinatra.
 
- Bon Jovi won a Golden Globe for the song "Blaze of Glory." It was also Oscar nominated.
 
- The rocker has four children, aged seven to 19.
 
- In 2006, Bon Jovi made a $1 million donation to build homes in Louisiana, a year after Hurricane Katrina ravaged the state.
 
- In December 2010, Bon Jovi was appointed to the new White House Council for Community Solutions by President Barack Obama. As a member of the council, he will oversee the enlistment of leaders in the non-profit, private, and philanthropic sectors to make progress on key policy goals. He'll also honor and highlight those making a significant impact in their own communities.
 
- He suffers from sensitive eyes and struggles in bright sunlight and in smoky atmospheres. That's why he often wears sunglasses. During the spring he suffers allergies and hay fever.
 
- He was elected into the 2008 New Jersey Hall of Fame for his services to arts, entertainment, and philanthropy.
 
- His favorite movie is "The Godfather."