Happy 50th Birthday Johnny Depp!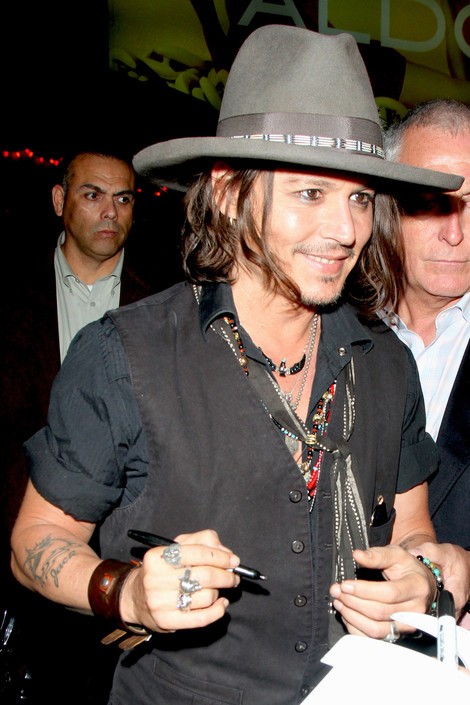 We'd like to wish Johnny Depp a happy 50th birthday today. Yes, you heard that right, Johnny Depp is half a century old! 
Johnny Depp was born June 9, 1963 in Owensboro, Kentucky. Just to give you an idea how long ago that was (sorry Johnny), JFK was assassinated that year, gasoline was 29 cents a gallon and Martin Luther King gave his famous "I have a dream" speech.
Besides being one of Hollywood's biggest movie stars ever, Depp still remains one of the world's most hottest men – it seems he's been on that list for decades now. To all the fathers out there…  If your teenage daughter has a poster of Johnny Depp on her wall, chances are that you are younger than him – you have our permission to point that out and give your daughter a math lesson.
"Edward Scissorhands," Pirates of the Caribbean," "Sleepy Hollow," are just a few of Depp's major accomplishments. For those in need of more Depp no worries , in the works and coming soon are "The Lone Ranger," "Into the Woods," and "Pirates of the Caribbean 5."
A big happy 50th  birthday to Johnny Depp - check out some photos and great old movies clips of him on the next few pages.