Happy 50th Birthday: George Clooney Is a True Star & Class Act At 50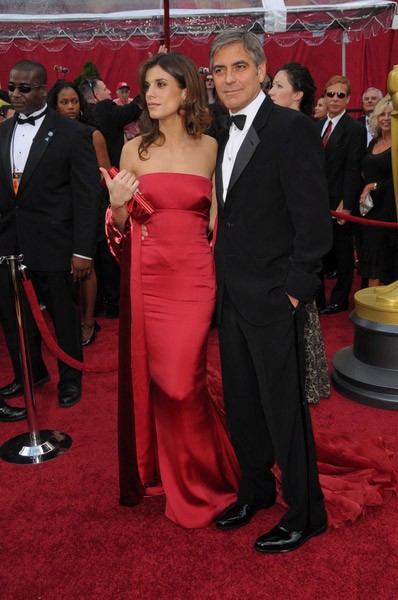 "It's not about an opening weekend," George Clooney once mused. "It's about a career, building a set of films you're proud of. Period." 50 years into his life, mission accomplished. ...And a whole lot more besides.
Hollywood's often accused of being superficial, debauched, stupid. Ironically, the king of the town is none of these things. George Clooney is a welcome rarity. In so many ways he's above Hollywood - the tabloid scandals, the Botox, the surface nothingness. For all Clooney's partying, good looks and joking around, there's no hiding the fact he's a proper grown up. The man has depth, intelligence, class, maturity.  It feels like he's been 50 for years in an odd way.
Born in Lexington Kentucky May 6 1961, Clooney moved to L.A. in 1982 and wasted no time making a string of forgettable trash TV. He made his first movie with Charlie Sheen, and it's fair to say he's aged better in every way.
Clooney's career hasn't followed the usual "strike-it-big-young, crash-and-burn," path. He started slow, and built and built. It wasn't until the mid 90s that ER gave him his break-out TV role as Dr. Doug Ross and Tarantino/Rodriguez gave him his break-out movie role in From Dusk Till Dawn 1996. A year later he was voted "Sexiest Man Alive" by People Magazine.
He was the man of the moment, but unlike so many others (Affleck, Law, Farrell), when handed the ball, he didn't drop it. He sought out smart writers and smart directors. Tarantino led to Soderbergh (1998's Out of Sight, Oceans movies), the pair building a major relationship in front of and behind the camera. Soderbergh led to Malick, (The Thin Red Line 1998). Malick led to the Coens (O Brother, Where Art Thou? 2000, Intolerable Cruelty 2003, Burn After Reading 2008).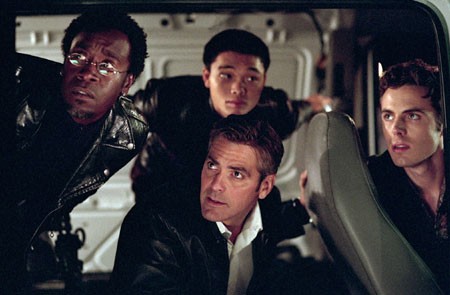 As his career progressed, Clooney displayed a winning versatility onscreen, spanning all genres, punctuating the politics with screwy comedies and action. But even the screwy comedy was superior screwy comedy (South Park: Bigger Longer & Uncut 1999, The Men Who Stare at Goats 2009, any of the Coen movies.) The action was smart action. Syriana (Best Supporting Actor 2005), Michael Clayton (2007), The American (2010). Even the rare duds, like Batman 1997 or The Peacemaker 1997, he was quick to denounce.
Surrounded by smart directors, it's not surprising he became one himself - his finest work to date being 2005's Good Night and Good luck, which he also wrote and acted in. Depicting journalist Edward R. Murrow's battle with Senator Joseph McCarthy, the movie showed the political path Clooney's life was to increasingly take. Having marched against the Iraq war, Clooney went on to become a prominent activist.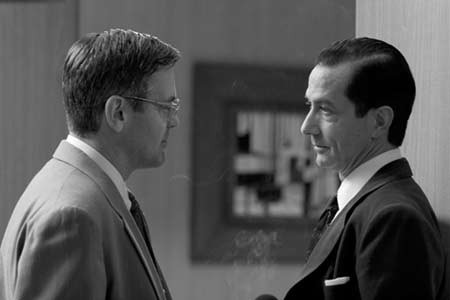 "If celebrity is a credit card, I'm using my credit," he once proclaimed. "My job is to try and find ways of talking about issues that move us forward. Rather than talk about who I'm dating, let's talk about saving lives."  In September 2006 he addressed the United Nations Security Council, urging it to act over Darfur. He helped celebrate a plan to rebuild a hospital in hurricane-devastated Louisiana alongside former President George H. W. Bush and in January 2008 was appointed a U.N. "Messenger of Peace".
Dividing his time between a sumptuous villa on the shores of Lake Como, Italy, and the sunshine city of Los Angeles, few can question Clooney's earned and deserves the superstar life he has. A-List Actor, Writer, Director, Producer, Activist, his is a career that's grown as he has. From acting as a lifesaver in ER to becoming a lifesaver with the UN, who knows what he could be by 60. President?
Happy birthday Mr Clooney. A true star.