Happy 50th Birthday, Garth Brooks!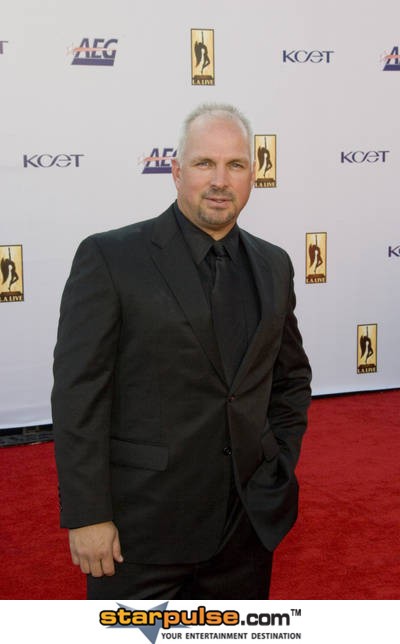 Garth Brooks will be partying with "Friends In Low Places" on Tuesday  - the country superstar turns 50 today!
 
Since his debut in 1989, Oklahoma-born Troyal Garth Brooks has won a haul of trophies including two Grammys and 24 Billboard Music Awards, wooed and wed country star Trisha Yearwood, and been named one of the top selling solo artists of the 20th century - second only to Elvis Presley.
 
Credited with helping turn country music into a worldwide phenomenon, Brooks shows no signs of slowing down as he continues to draw thousands of fans to the Las Vegas strip every week for his sold-out Sin City shows.
 
WENN has put together 10 fascinating facts to mark his milestone celebration. Happy birthday, Garth!
 
- After graduating from Oklahoma State University with a degree in advertising, Brooks worked a series of odd jobs - he was a shoe salesman and a bouncer before landing his big break.
 
- Brooks' music video for his 1991 track "The Thunder Rolls," in which he portrayed a philandering husband, was banned from TV channel The Nashville Network due to its domestic violence theme. It was later voted Video of the Year at the Country Music Awards.
 
- His love of music took root at an early age when he learned to play guitar and the banjo for his family's weekly talent shows.
 
- Yearwood bakes a German chocolate cake with coconut frosting every year for Brooks' birthday. She shared her recipe for the sweet treat in her cookbook, Georgia Cooking in an Oklahoma Kitchen.
 
- Playing in a band called Santa Fe, Brooks once opened for country icon Dwight Yoakam.
 
- He is dad to three daughters - Allie Colleen, August Anna and Taylor Mayne Pearl, who was named after James Taylor.
 
- Brooks is known for his generosity - he once gave a lift to a family whose car had broken down, and later turned up at their house with the keys to a 1986 Chevrolet Caprice Classic.
 
- He's heavily involved with Habitat for Humanity, and even skipped the Country Music Association Awards in November because he was busy building homes in earthquake-ravaged Haiti for the organization.
 
- After announcing he was coming out of retirement to stage a residency, his first 20 shows at the Wynn Las Vegas sold out in less than five hours.
 
- He shares his birthday with actor Ashton Kutcher, novelist Charles Dickens and funnyman Chris Rock.