Happy 40th Birthday Mark Wahlberg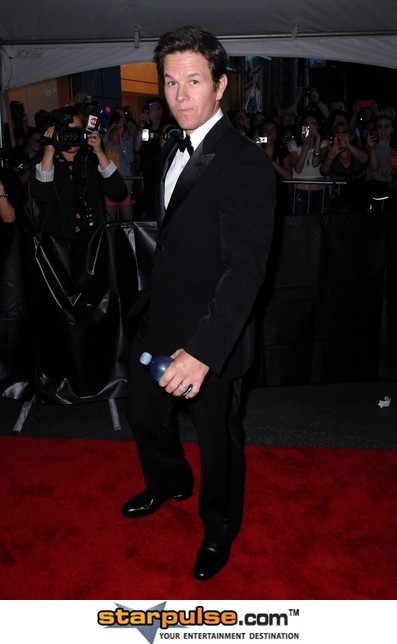 Mark Wahlberg has come a long way since his early "pants dropping" days (as Alicia Silverstone in Clueless once coined) as he turns the big 4-0 on June 5th. His career, which started out in the band Marky Mark and the Funky Bunch brought him to the coveted Oscar Awards as a supporting actor nominee. This guy has done it all- modeling, rapping, acting and producing- not to mention marrying a model and turning into a doting dad and family man.
Mark was born in Dorchester, Massachusetts (a suburb of Boston) and was the youngest of nine children. Not the only Wahlberg to make a name for himself, his older brother Donnie was a member of the boy band New Kids on the Block. Both the Wahlberg brothers (along with a few other siblings) were labeled "bad boys" and Mark wasn't unfamiliar with the Boston Police, fighting or drugs and alcohol at a young age. In 2009, Mark told the press, "I've made a lot of mistakes in my life and I've done bad things. But I never blamed my upbringing for that. I never behaved like a victim so that I would have a convenient reason for victimizing others. Everything I did wrong was my own fault. I was taught the difference between right and wrong at an early age. I take full responsibility." Cue the "ah-hah" moment and the upward climb to his success.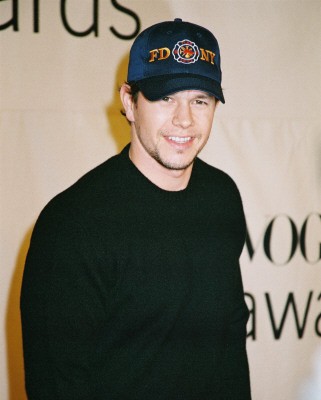 In 1991, Mark's band Marky Mark in the Funky Bunch hit it big with their single, "Good Vibrations "which climbed its way to #1 in the Billboard Hot 100 List and became a Platinum single. Mark was also #1 on VH1's Hottest Hotties of the 90's list and continues to be recognized as a hottie on lists like People Magazine's Most Beautiful People, which is undeniable. Who can forget his Calvin Klein underwear ads? Not us- those images are drilled into our head and filed under "Hottie McHotterson." His body was pretty tip-top, the guy even made a workout video!
Soon enough, as all model/musicians could tell you, Mark caught the acting bug. After a role alongside Leonardo DiCaprio in The Basketball Diaries, Mark played the creepy ex-boyfriend to Reese Witherspoon in Fear and then starred as Dirk Diggler in Boogie Nights. After he showed us his talent (wink wink) in Boogie Nights, the roles did not stop coming his way. Mark starred in Three Kings, The Perfect Storm, The Italian Job, Four Brothers, We Own the Night, The Departed (in which he earned a supporting actor nomination at the Oscars), Invincible, Lovely Bones and The Fighter.
Mark has also had tons of success as an executive producer, as the hit TV series Entourage (loosely based on his Hollywood experience), has earned numerous Golden Globe and Emmy wins and nominations. And who can forget Andy Samberg's impression of him on Saturday Night Live in the skit, "Mark Wahlberg Talks to Animals". At first Mark wanted to punch Andy in "that big nose of his" but the two eventually smoothed things out and Mark even popped up in a skit where he asks a donkey, "how's your motha" in that Boston accent we love.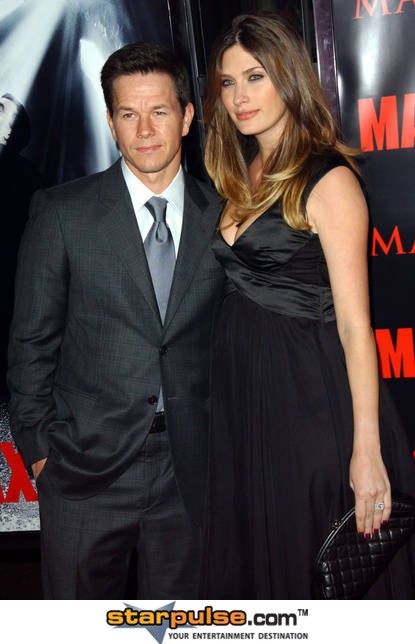 Mark is also quite the family man and as much as he is an accomplished actor, he is the same as a father. After being together with model girlfriend, Rhea Durham, for almost a decade the two finally got married in 2009.  The couple have four children, Ella, Michael, Brendan) and Grace and being from a big family himself, he may add a few more to their clan. Could they be the next Brangelina? When Mark received his star on the Hollywood Walk of Fame last summer, he brought the whole gang, and we have to admit- they are an amazing looking family.
Happy 40th Birthday, Mark!