Happy 30th Birthday Jamie-Lynn Sigler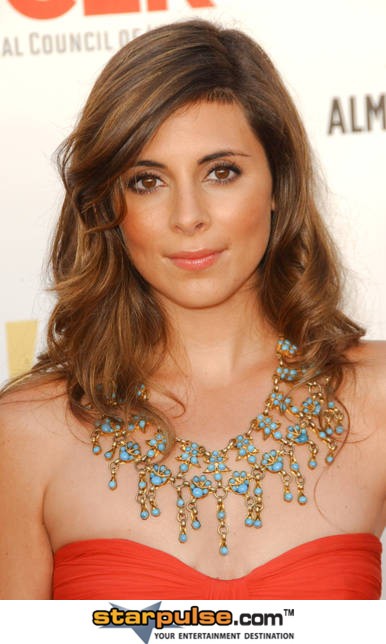 You may know her as Meadow Soprano or Turtle's girlfriend from Entourage, but Jamie-Lynn Sigler is a well-known television actress in Hollywood who turns the big 30 today. Happy Birthday Gorgeous! Born in Queens in 1981 to a Cuban mother and Greek and Romanian father, Jamie-Lynn began acting at in early age in Long Island, New York, where she grew up. Her biggest role that put her on the map and boosted her career began in 1997, when she landed the role of Meadow Soprano on the hit HBO series, The Sopranos (which aired in 1999). Jamie-Lynn earned two Screen Actors Guild awards for "Outstanding Performance by an Ensemble in a Drama Series" in 2000 and 2008 and was nominated for various awards for her role as Meadow on the show.  Besides The Sopranos, Jamie-Lynn has had a few small television roles, Broadway gigs, graced the pages of Maxim and Stuff magazines and has starred in a few television movies.
A lot of people probably don't remember Jamie-Lynn's music career in 2001, when she released a pop album title Here to Heaven, which was unfortunately a failure.  In 2004, Jamie-Lynn was cast as Hollywood Madam, Heidi Fleiss in the USA television movie, Call Me: The Rise and Fall of Heidi Fleiss. In 2008, Jamie-Lynn was cast in another popular HBO series, Entourage, in which she played the love interest of Turtle (Jerry Ferrara) to which she was a real life love as well.
Everything hasn't always been so easy in Jamie-Lynn's life though. While filming Campfire Stories in 2000, Jamie-Lynn contracted Lyme Disease and was paralyzed from the waist down for several days. Then in 2005, after only a year and a half of marriage to her former manager, A.J. Discala, Jamie-Lynn got divorced and her former husband has since been linked to a Ponzi scandal.
Most recently, Jamie-Lynn has been in the tabloids because of her relationship with NFL player Mark Sanchez. The New York Jets player, 23 and Jamie-Lynn both dismissed rumors that the two were a couple.
Click for more great Jamie-Lynn Sigler pictures: