Happy 30th Birthday, Christina Aguilera!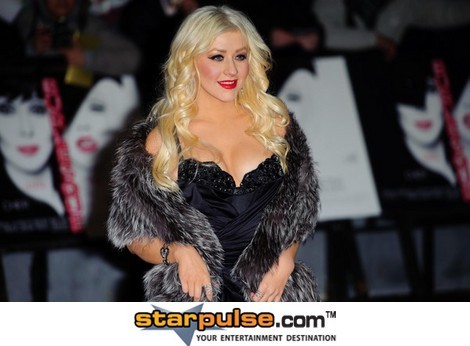 Pop star Christina Aguilera marks a major milestone on Saturday as she turns 30 years old.
 


The singer rose to fame as a child star on the Disney Channel's "The Mickey Mouse Club" alongside her pop contemporaries Britney Spears and Justin Timberlake. She has gone on to carve out a hugely successful career as a solo artist, winning four Grammy Awards and selling over 50 million albums worldwide since she exploded onto the music scene as a teenager in 1999.
 
Although 2010 was tinged with heartbreak for the star, who split from her husband Jordan Bratman in October, she has ended the year on a high with the presentation of her star on the Hollywood Walk of Fame and a Golden Globes Best Original Song nomination for a track in her new movie "Burlesque."
 
To mark Aguilera's birthday, WENN has put together 10 interesting facts about the popular music star...

 - She first appeared on U.S. TV in 1990 as a contestant on the "Star Search" talent show
 - Aguilera was born in Staten Island, New York but has both South American and Irish heritage - her father is from Ecuador, while her mother's family originated in Ireland
 - She carved out a music career after recording the theme song for 1998 Disney film "Mulan" - "Reflection" earned Aguilera a Golden Globe Award nomination for Best Original Song
 - After her wedding in 2005, she donated her gifts to charity to help victims of Hurricane Katrina
 - She has described soul legend Etta James as her ultimate musical influence
 - Rolling Stone magazine ranked her number 58 on their list of the 100 Greatest Singers of All Time - she was the youngest entry on the list and the only artist under the age of 30 to feature
 - Aguilera is a longtime champion of animal rights and conservation charities
 - She once made a cameo appearance on TV show "Beverly Hills, 90210"
 - The singer has collaborated with numerous stars throughout her career including Sean 'Diddy' Combs and Ricky Martin
 - Aguilera is listed a co-writer on Kelly Clarkson's second single Miss Independent - she began writing it for her Stripped album, but never finished it.