Happy 30th Birthday, Chris Hemsworth! See Hunky Pics Of The Australian Actor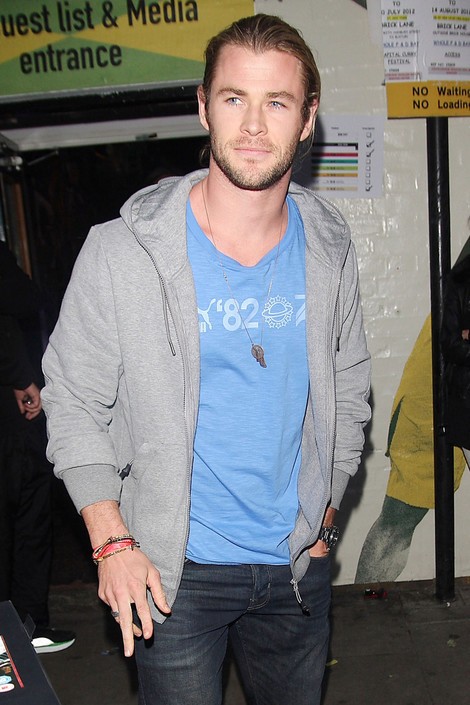 Chris Hemsworth has already played a god and an iconic "Star Trek" captain and he's just 30 years old.

The actor was born in Melbourne, Victoria, Australia, on Aug. 11, 1983. Both his older brother Luke and younger brother Liam are also actors. He got his big break in his native country on the soap "Home And Away," which he starred on for three years.
He then set his sights on Hollywood, and in 2009 landed a small but memorable part as George Kirk in the big-screen reboot of the classic sci-fi series "Star Trek."

Hemsworth followed that up with "Thor" in 2011, playing the hunky Norse god in the big-screen adaptation of Marvel's comic book character.
2012 was a busy one for the actor. He starred in "Red Dawn" and "Snow White And The Huntsman" and also reprised his Thor role for "The Avengers."
In November, he plays Thor for a third time in "Thor: The Dark World." He's also returning for an "Avengers" sequel in 2015.
But first fans will see him in September's "Rush," where he plays Formula One race car driver James Hunt.

Hemsworth is married to Spanish actress Elsa Pataky. They have a 1-year-old daughter named India Rose.
Check out some sexy photos of Hemsworth...