Happy 21st Birthday, Miley Cyrus! See Her Photos Over The Years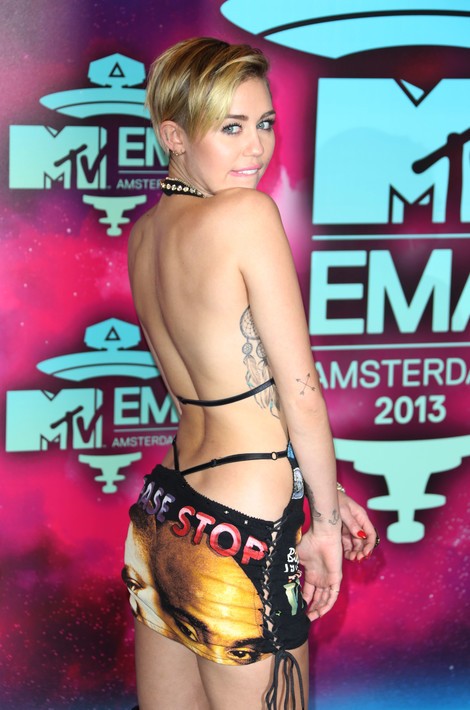 Miley Cyrus turns 21 today, and we wonder how she's going to celebrate. After all, she's already admitted to smoking a joint on stage at the European Music Awards. How can she top that?
The actress is reportedly having an S&M-themed party to celebrate the big event and even invited ex-fiancé Liam Hemsworth to attend.
An insider told The Sun newspaper: "Miley wants the party to be off the hook, she's hiring all sorts. She's enlisted party planners and asked them to create a sex dungeon with cages and whips. Penis-shaped party lights and male and female dancers are also on the bill."
The singer will also be performing at the American Music Awards on Sunday night and will reportedly host a huge after party to celebrate her milestone.
Check out some photos of Miley throughout the years...