Happy 18th Birthday, Justin Bieber! (Fun Facts & Pics)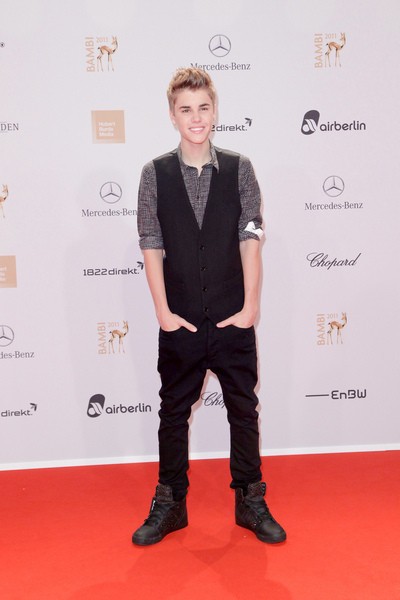 Pop wonderkind Justin Bieber turns 18 years old today. In just a few short years in the spotlight, Justin has turned millions of girls around the world into Beliebers, racked up a truckload of trophies and seen his debut album "My World" go double platinum. Not bad for a kid from Canada who was discovered on YouTube!
 
He's got superstar collaborations with Mariah Carey and his mentor Usher under his belt, and with a third album, "Believe," on the way, it's clear the new prince of pop's reign has only just begun.
Justin was given a birthday surprise when his manager presented him with a brand new sports car on "The Ellen DeGeneres Show."

Scooter Braun told Bieber, "You work really hard and I always yell at you not to get anything flashy... We're not about that, be humble, and I kind of broke my own rule... Since you love cars, we want to make sure you are environmentally friendly while you are on the road, so we decided to get you a car which will make you stand out... So Justin, (this is) a very hard to get car - that's a Fisker Karma."

Bieber was left open-mouthed as he was presented with the new vehicle, a luxury sports hybrid, and said, "What? That's for me?... Wow. Is it all electric? This is amazing," before giving Braun a hug.

Braun revealed the car is a gift from himself and Bieber's music mentor Usher, adding, "You work really hard and you never get anything for yourself, so Usher and I wanted to do this for you."
 
To celebrate his big milestone, WENN has dug up 10 fascinating facts about the birthday boy himself (and check out some great photos of the pop star!)