Happy 100th Birthday, Lucy!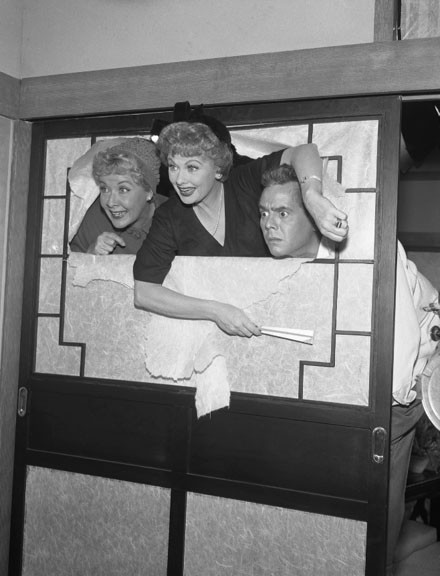 It's hard to believe, but Lucille Ball would have been 100 years old today.  She died over 22 years ago in April 1989, following heart surgery.  She was 77 when she died.
We just have to salute this TV legend today.  Not only did she mold nearly 20 years of memorable sitcom TV (from "I Love Lucy" through "The Lucy Show" and "Here's Lucy") but she helped create the traditional sitcom format, with multiple film cameras and saved prints for syndication.
Google is paying tribute today on its homepage.  Check it out.
Here is our favorite "Lucy" moment from the original series.  Lucy finagles her way onto a TV set to film a TV commercial, against Ricky's wishes.  She's advertising Vitameatavegamin, a disgusting-sounding nutrient syrup with enough alcohol to knock over the best of 'em.  It's one of the highlights of the series, and one of the funniest moments in television history.