Happily Married Anna Paquin Says Her Bisexuality Isn't A 'Past Thing'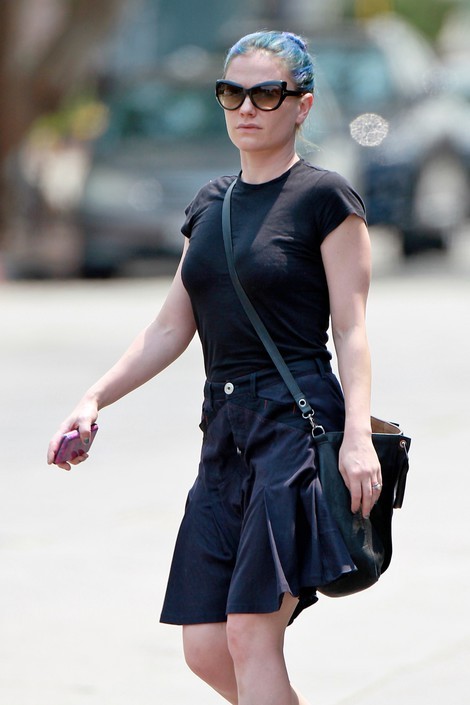 Anna Paquin is happily married to Stephen Moyer, but that doesn't mean she's no longer interested in women. Larry King recently quizzed the "True Blood" star about her bisexuality, a topic she's been open about for the past few years.
"Are you a non-practicing bisexual?" King asked, according to E! News.

She responded: "Well, I am married to my husband, and we are happily monogamously married."

"But you were bisexual?" King pressed.

"Well, I don't think it's a past tense thing," Paquin explained. "Are you still straight if you are with somebody?... If you were to break up with them or if they were to die, it doesn't prevent your sexuality from existing. It doesn't really work like that."
Paquin and Moyer currently co-star on the HBO vampire series and have twins together.
In 2010 she revealed her sexual orientation as part of a Public Service Announcement (PSA) taped for Cyndi Lauper's True Colors Fund, which fights for the rights of the gay, lesbian, bisexual and transgender (GLBT) community.
She later told Zap2It.com: "It wasn't like it was a big secret. It was just a cause I cared about and privately supported. I'm not someone who endlessly talks about her personal life for no reason, but obviously, as someone who identifies as bisexual, those are issues I really care about and frankly, I don't see why everyone doesn't care about them."