'Hansel & Gretel' Wins Weekend Box Office; 'Parker' & 'Movie 43' Tank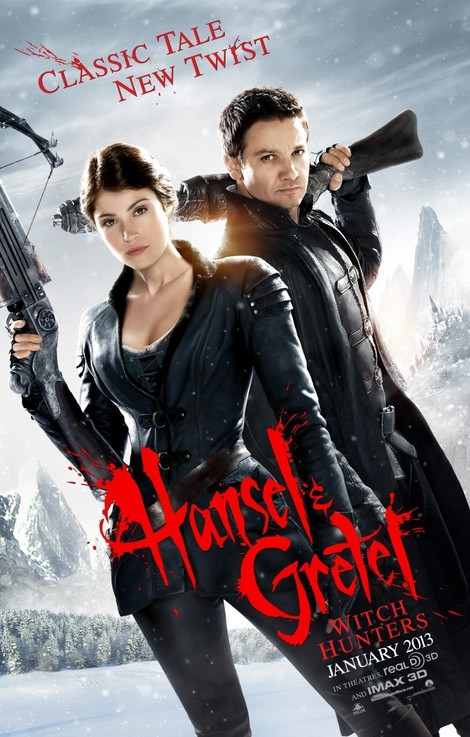 After being held for release to capitalize on Jeremy Renner's star power, "Hansel & Gretal: Witch Hunters" won the weekend box office with takings of $19 million.
The film was originally scheduled for release in March 2012, but movie execs hoped Renner's roles in "The Bourne Legacy" and "The Avengers" would boost "Hansel & Gretal's" overall performance. It appears their strategic plan worked.
The film, a reimagining of Hansel and Gretel as grown-up as bounty hunters, knocked Jessica Chastain's "Mama" to second place, where it earned $12.8 million.
Oscar favorite "The Silver Linings Playbook" came in third with $10 million, which is impressive considering its on its 11th week of release.
"Parker," starring Jennifer Lopez and Jason Statham made a disappointing $7 million, behind another Oscar favorite, "Zero Dark Thirty," which came in fourth with $9.8 million.
Despite its massive star power (Halle Berry, Kate Winslet, Hugh Jackman, Emma Stone, among others), newcomer "Movie 43" tanked, making only $5 million.