'Hansel and Gretel' L.A. Premiere Pics: Gemma Arterton, Jeremy Renner & More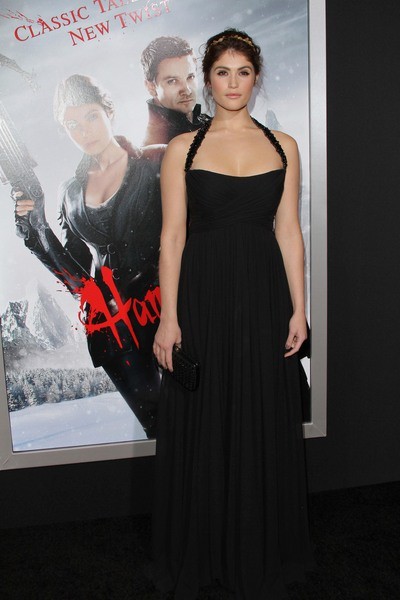 You may know English actress Gemma Arterton from "Quantum of Solace," "Clash of the Titans" or "Prince Of Persia." She also stars in this weekend's new film, "Hansel and Gretel: Witch Hunters."
Arterton attended the Los Angeles premiere of the film on Thursday showing off her curves in a flowing black dress. She wore a gold headpiece in her hair.
The actress was joined on the red carpet by co-stars Jeremy Renner, Famke Janssen and more.
The film is a spin on the classic fairy tale. Hansel and Gretal (Renner and Arterton) are bounty hunters who track and kill witches all over the world. However, they soon encounter a new form of evil that may help them unlock their past.
Check out more photos from the premiere...