Hannibal Lecter Heading To Television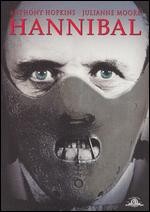 Movie cannibal Hannibal Lecter is heading to the small screen in a new TV series.

The gruesome character, created by Thomas Harris in his book series, has been played by Brian Cox in 1986's Manhunter and most famously by Anthony Hopkins, who won an Oscar for his role in 1991 thriller The Silence of the Lambs.

Other films featuring the character include 2001's Hannibal and 2002's Red Dragon.

TV bosses have now revealed plans to bring Hannibal back in a small screen show, according to EW.com.

The website reports executives at NBC are working with Pushing Daisies creator Bryan Fuller on the series.