Hannah Davis Makes Plain White T-Shirts Sexy In A Hot GQ Pictorial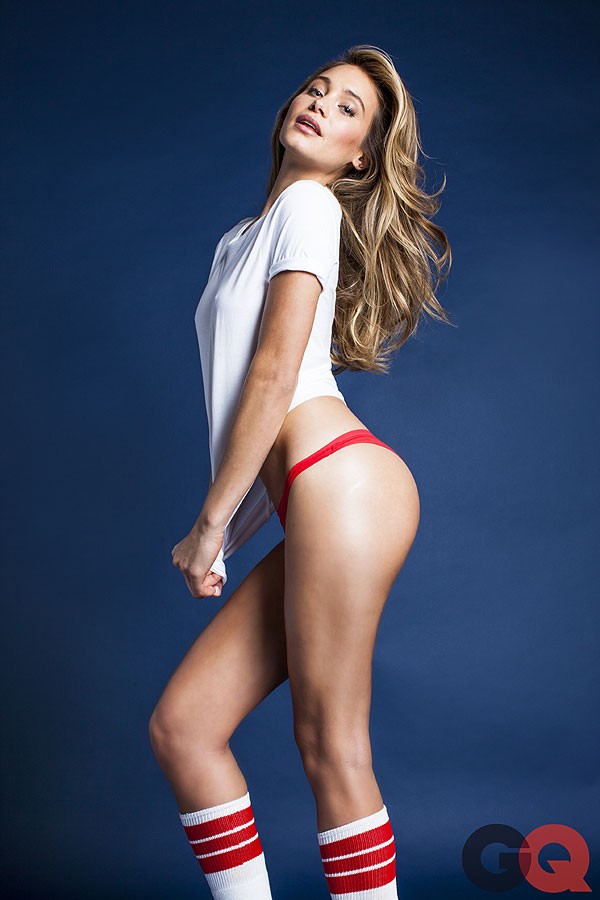 Sexy supermodel Hannah Davis shows off her hot legs in a new GQ pictorial focusing on men's plain white t-shirts.

The Sports Illustrated Swimsuit Issue regular wears several of the standard undershirts (with little else) in the new feature, looking better than ever.

While Davis skirted around questions regarding her on/off relationship with New York Yankees shortstop Derek Jeter ("I'm very happy," she said), she did share a little about her troubles getting into New York City clubs.

Davis grew up in St. Thomas, USVI, which issues very fake-looking ID cards and driver's licenses, and despite being 23, she often gets denied entrance to bars. But she has no problem with that because she mostly stays home on the weekends.

"I'm like an old lady," she said.