Hank Williams, Jr. Records Song About Recent Comment Controversy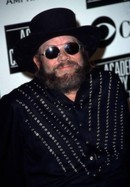 Embattled country singer Hank Williams Jr. has recorded a new song to address the controversy surrounding his recent clash with TV bosses.

The fervent Republican's sports anthem "Are You Ready For Some Football?" was pulled from its weekly slot at the beginning of ESPN sports show Monday Night Football last week, hours after he slammed U.S. President Barack Obama and compared the leader to Nazi dictator Adolf Hitler during a breakfast TV interview with Fox & Friends.

He later apologized for his comments but ESPN bosses have opted to end their run with the grizzled country star and his anthem and instead look for another lead-in tune.

In protest, Williams, Jr. has entered a Tennessee studio to lay down a new track, in which he'll musically share his side of the story.

According to the Associated Press, the third verse of a new song contains the line "So Fox 'n Friends wanna put me down/Ask for my opinion/Twist it all around... Well two can play that gotcha game you'll see."

And Williams, Jr. also urges listeners to keep Fox & Friends and ESPN out of their home toward the end of the song.
The new song is set to be released on iTunes this week.