Hank Williams, Jr. Fired By ESPN Over President Obama Comments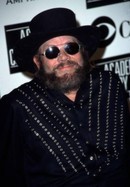 Country singer Hank Williams, Jr.'s song Are You Ready For Some Football? has been permanently pulled as the theme for sports network ESPN after he compared President Barack Obama to Adolf Hitler.

The Republican supporter slammed the Democrat leader and his Vice-President Joe Biden during an interview on Fox morning show Fox & Friends on Monday, likening Obama's recent golf outing with Republican House Speaker John Boehner to "Hitler playing golf with (Israeli Prime Minister Benjamin) Netanyahu."

He apologized for his comments, insisting he had been "misunderstood", but the remarks prompted ESPN bosses to axe his Monday Night Football anthem hours later.

Now chiefs at the channel have decided to walk away from their association with Williams, Jr. for good.

A spokesperson for the network says, "We appreciate his contributions over the past years. The success of Monday Night Football has always been about the games and that will continue."