'Hangover' Monkey Is Addicted To Cigarettes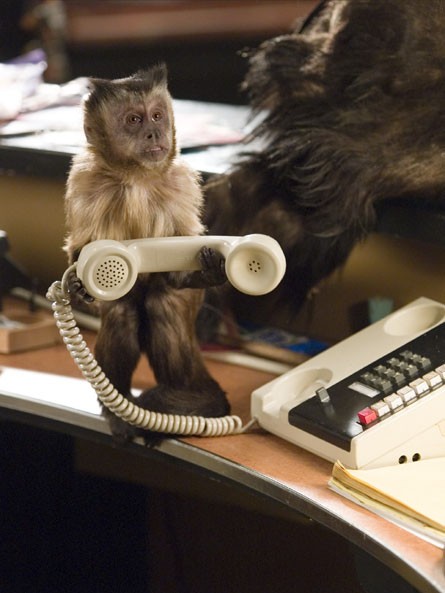 Director Todd Phillips has outraged officials at People for the Ethical Treatment of Animals (PETA) because the cigarette-puffing monkey which stars in The Hangover Part II is now addicted to smoking.
 
The moviemaker shot the sequel to the hit 2009 film in Bangkok, Thailand and he hired capuchin monkey Crystal, who previously starred in Night at the Museum opposite Ben Stiller, as part of the cast.
 
The primate was trained to smoke for certain scenes, but now Phillips has come under fire from animal rights activists because Crystal is refusing to give up the habit since filming wrapped.

Phillips tells Total Film magazine, "I wanted the monkey to smoke so we had to train her to. Now I have PETA after me because the monkey's become addicted to cigarettes. She was just shooting Cameron Crowe's movie We Bought A Zoo. And the monkey won't stop smoking..."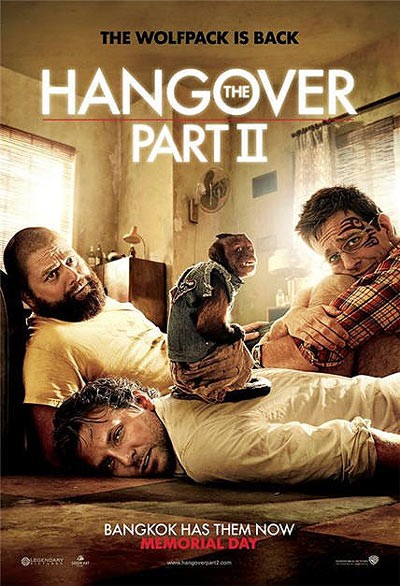 Click Here For More Hangover Pictures