'Hangover III' Premiere Pics: Naya Rivera & Her Sexy Abs, Bradley Cooper & More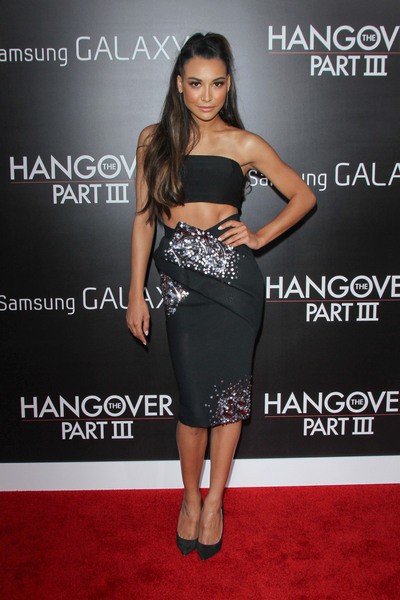 "Glee" star Naya Rivera showed off her fabulous abs at "The Hangover Part III" premiere in Los Angeles on Monday. The actress stepped out in a two piece black ensemble that revealed her toned tummy and tan physique.
The entire "Hangover" cast was present, including Bradley Cooper looking suave in an orange suit, a fully toothed Ed Helms, and newly engaged Justin Bartha.
In the film, Alan (Zach Galifianakis) turns to the Wolfpack for support after his father dies. This time, there's no wedding or a bachelor party - just a simple road trip that brings them full circle back to Las Vegas. What could possibly go wrong?
The film hits theaters on Friday, May 23.
Check out more photos from the premiere...