Halle Berry's Ex-Boyfriend & Fiance Get Into Thanksgiving Brawl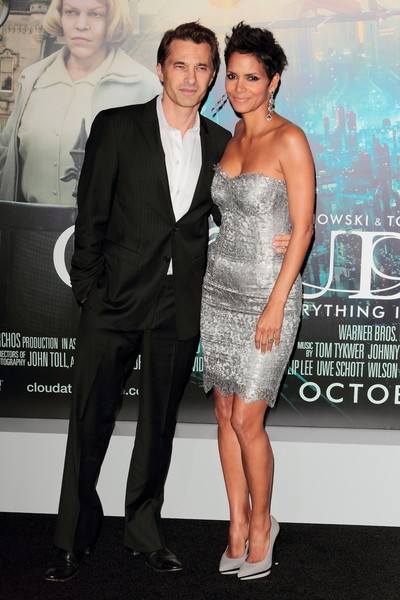 Halle Berry's fiance Olivier Martinez and her ex-boyfriend Gabriel Aubry were both hospitalized today after a fight at her home.
The altercation reportedly began after Canadian model Aubry showed up at the actress' Los Angeles home to drop off his and Berry's daughter Nahla, according to TMZ.com.
It is unclear what started the brawl, but reports indicate punches were thrown after the French actor told Aubry, "We have to move on," in regards to Berry's ongoing custodial feud with her ex.
Aubry got a broken rib and suffered contusions on his face, while Martinez reportedly his hand and hurt his neck. In addition, Martinez allegedly made a citizen's arrest for battery against Aubry when police arrived at Berry's house.
As a result of the altercation, a judge has issued an emergency restraining order banning Aubry from coming withing 300 feet of Berry and her family.
Berry lost her bid to move with Nahla and Martinez to Paris when a judge ruled in favor of Gabriel, who petitioned to stop her plan, earlier this month.
Nahla and her father Gabriel