Halle Berry's Daughter Nahla Prays For A Sister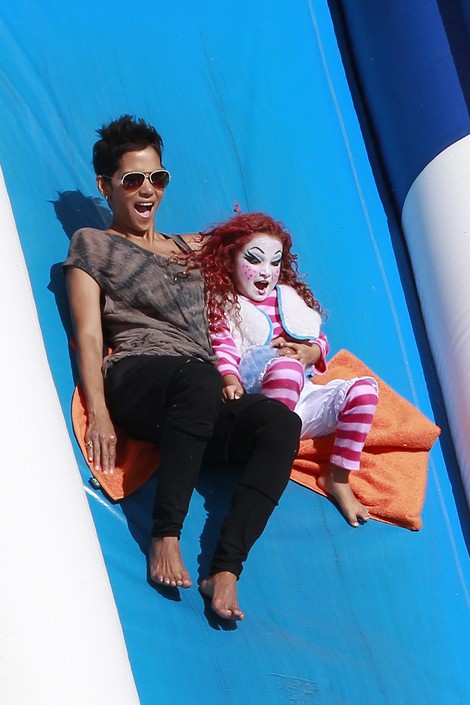 Actress Halle Berry is feeling the pressure to get pregnant again from her young daughter Nahla - because the kid wants a sibling.

The X-Men beauty reveals her four year old from her romance with model Gabriel Aubry prays every night for a brother or sister - and the sweet request is making the star consider her options as she plans her future with her fiance, French actor Olivier Martinez.

She tells talk show host Wendy Williams, "That's a thing. She's asking me every day... Every night we do our prayers, we pray to God, so sweet, and she says, 'God, please bring me a bunk bed and a baby sister' and I say I can do one of those things... The other one you gotta keep praying on!

"What do you say to her when she wants that and can't understand why God is taking so long?"