Halle Berry Weds For Third Time In France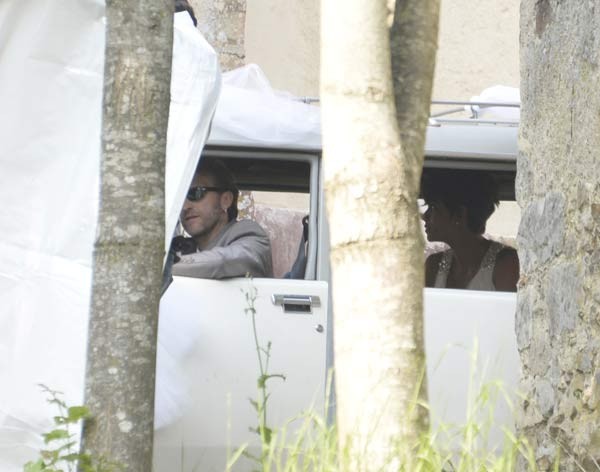 "Never ever again," said Oscar winning actress Halle Berry to InStyle six years ago when asked about getting married again.
To most of us that statement could be interpreted "when sharks fly!"
Well guess what? According to Syfy channel sharks can fly while reigning their Sharknado terror - also Hale Berry has just tied the knot again for a third time. Coincidence? 
Sorry, the shark reference just couldn't be helped, our apologies.

In reality, pregnant actress Halle Berry (46) did exchange wedding vows with Olivier Martinez (47) on Saturday.

The ceremony took place in Martinez's native country of France at the Chateau des Conde in Vallery with 60 guests at hand, including Martinez's mother, Rosemarie, and brother, Vincent.
A civil union was held first, in accordance with French law, followed by a religious ceremony in the village chapel.

Berry began dating Martinez, in 2010 after meeting on the set of Dark Tide. The film was a flop but apparently not the romance, as the couple became engaged last year.

In April, Berry revealed she was three months pregnant with her fiance's son, a half-brother for her five-year-old daughter Nahla, from her relationship with French Canadian model Gabriel Aubry.