Halle Berry Shows Some Leg At German 'Cloud Atlas' Premiere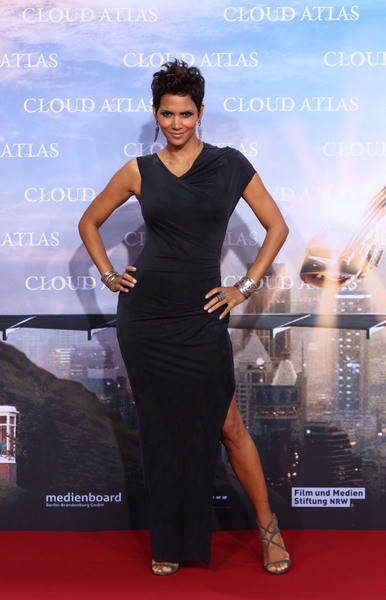 Hall Berry showed off her sexy figure at the "Cloud Atlas" premiere in Germany in Monday. The actress wore an asymetrical black dress with a slit up the side, strappy gray sandals, and a silver cuff bracelet.
Berry recently revealed why she opted to cut her hair short so many years ago. She told People magazine that at the beginning of her career she wanted to stand out at auditions.
"I would go on acting auditions, and every black girl would have this long, curly hair, whether it was real or not. And I would go to these auditions and come back with nothing. So I had to somehow be different," she explained.
In 1989 she angered her manager after she chopped off her hair, and he claimed she would never get an acting job. Two weeks later she landed a role on television series "Living Dolls."
"I had short hair and that's why they chose me - because I was different and not like everyone else. It was the way I kind of rebelled against... the notion that you have to have long hair to be beautiful," Berry said.
The actress later grew her long again, but she's sported her current pixie cut for three years.
See more photos of Halle...