Halle Berry Shows Off Her Shapely Figure In A Tight, Leopard-Print Dress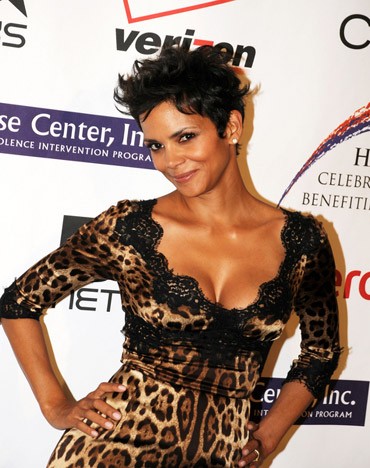 When Halle Berry makes an appearance, she often makes a statement. She attended the Jenesse Silver Rose Awards Gala and Auction in Beverly Hills on Saturday looking luscious in leopard print.  The actress wore a figure hugging gown dress with lace on the bosom and sleeves.
Halle stars in the upcoming film "Dark Tide" opposite her fiance Olivier Martinez. She plays a shark whisperer who winds up hunted by nature's most dangerous predator. Olivier plays her ex-boyfriend who convinces her to get back into the water after she witnesses a brutal shark attack.
She also stars in "Cloud Atlas," which tells six different stories in six different time periods featuring six iterations of the same reincarnated soul.
Check out more photos of the beautiful Halle...